Recruitment group CPL Resources for posted higher revenues and adjusted profits before tax for the year to the end of June despite the challenging market conditions presented by the Covid-19 pandemic.
CPL Resources said its revenues inched 1% higher to €569.27m while its adjusted profit before tax rose by 10% to to €27.9m.
The company also reported a 10% increase in adjusted basic earnings per share to 88.8 cent and reported strong cash generation with a net cash position of €68.1m by the end of June, up from €40.1m a year ago.
CPL said that although the ongoing pandemic has impacted the company's permanent fees, it delivered profitable growth.
It said this demonstrated the resilience of its business model, particularly in its Flexible Talent division.
It also said that due to the uncertainty surrounding the Covid-19 pandemic, it has deemed it necessary to prioritise a strong balance sheet and as a result, the CPL board is not recommending payment of a final dividend for the year.
The chief executive of CPL Resources, Anne Heraty, said the company had delivered another year of strong earnings growth and excellent cash conversion.
"The group's strong performance in the year to June 2020 is a testament to the success of our strategy to increase the contribution of recurring revenues across high growth sectors," the CEO said.
"This provides a strong degree of resilience in the face of unprecedented, economic shocks such as the Covid-19 pandemic," she added.
"Our managed solutions division, Covalen, continues to experience strong, consistent growth and is well positioned for future growth both domestically and internationally," Ms Heraty said.
She also said that since the end of June, CPL has seen an encouraging improvement in permanent fees, driven mainly by its technology and finance divisions. 
CPL Chairman John Hennessy said the company operates in a cyclical industry which is sensitive to changes in economic activity within its core markets. 
"While we have strategically re-positioned our business model over the years to include more secure revenue streams, the visibility of a proportion of our net fee income, particularly within the Permanent division, remains short term," the chairman said. 
He said the Covid-19 pandemic has further reduced this visibility as uncertainty around the global economic outlook has increased.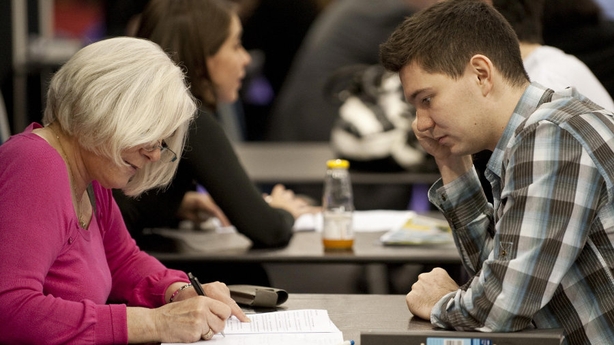 Brexit also continues to give rise to uncertainty for businesses in all sectors, including the recruitment sector, Mr Hennessy added.
CPL said that net fee income at its Flexible Talent division increased by 7% to €73m during the year and it had an average of almost 12,000 skilled people working on client engagements on behalf of CPL. 
"Since March 2020 trading has been resilient and continued to perform well with solid demand across the pharmaceutical, life science and technology sectors. Covalen, in particular, continued to experience good growth across its client base," the company said.
The company noted that increased demand for outsourced talent and business process solutions is part of a trend which is expected to continue as employers seek greater flexibility in their global workforces.
"We believe a consequence of the Covid-19 pandemic is likely to be an acceleration in the demand for both remote working practices and outsourced workforce solutions. The breadth of our service lines in this space positions us well for further growth," it added.
CPL said that its Permanent division's net fee income decreased by 2% during the year to €27.3m, with the division trading strongly until March at which point trading was negatively
impacted as hiring activity was reduced across many sectors. 
In both Ireland and the UK, CPL said it supported campaigns for the frontline delivery effort in respect of the healthcare service response to Covid-19. 
It noted that international nurse recruitment in the UK performed well in the first half of the year, following a relaxation of the regulatory environment, until the Covid-19 pandemic began to impact. 
It said while there was still strong demand for nurses, the ban on international flights from several countries impacted on the arrival and start dates of candidates. 
"We expect these demand levels to continue given the on-going pressures on healthcare services across the UK and Ireland," it added.