Irish businesses will be able to apply to participating banks for loans covered by the Government's €2bn credit guarantee scheme from today.
The scheme will allow small and medium-sized firms to borrow up to €1m, with 80% of the loan guaranteed by the State.
It aims to help businesses, including in the farming and fishing sectors, deal effectively with the economic fallout from Covid-19. 
However, some business leaders have questioned the appetite among small and medium-sized enterprises for taking on debt that they may feel they will not be in a position to pay back.
The scheme will be the biggest ever State-backed loan guarantee in Ireland.
"The Government is determined to help businesses as they operate in a fundamentally changed trading environment," said Tánaiste and Minister for Enterprise, Trade and Employment, Leo Varadkar.
"This unprecedented measure will ensure businesses have access to the finance they need at this unprecedented time."
Firms seeking to borrow under the Strategic Banking Corporation of Ireland (SBCI) scheme will have to apply through one of the participating finance providers.
These are AIB, Bank of Ireland and Ulster Bank, but officials are engaged in plans to add other providers as soon as possible.
Applicants will have to declare that their turnover or projected turnover has fallen by 15% because of the coronavirus pandemic.
Eligible businesses will be able to take out term loans that will be repayable over a maximum of six years.
However, other facilities, such as overdrafts and working capital lending, may be added in the future.
The minimum amount that can be borrowed will be €10,000, rising to a maximum of €1m.
The rate of interest that will apply will vary, according to the conditions of the loan, but will be lower than normal market rates. 
In order to apply for a loan, businesses do not need to have previously been clients of a participating provider.
Applications will close at the end of this year.
"In bringing the Covid-19 Credit Guarantee Scheme to market the Government has provided micro businesses, SMEs and small mid-caps with the opportunity to access to lower-cost funding during this challenging period," said SBCI CEO Nick Ashmore.
"The expansion of the scheme to include primary producers and the provision of unsecured loans of up to €250,000 has significantly expanded the scope and impact of the scheme."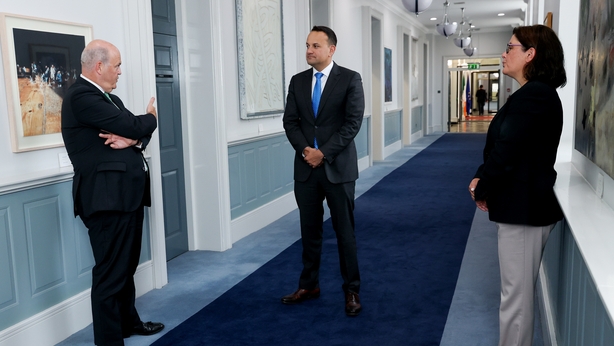 AIB said it has been allocated an initial €270m in low-cost Covid-19 Credit Guarantee Scheme funding for small and medium enterprises.
The bank also said it has applied for a further allocation under the Strategic Banking Corporation of Ireland's open call.
AIB has created a hub for small and medium businesses to find out more about the Credit Guarantee Scheme, and to apply for financial solutions (www.aib.ie/SBCI ). 
It said the scheme will be available until December 2020 on a first come, first served basis for companies who have experienced an adverse impact of a minimum of 15% in actual or projected turnover or profit due to Covid-19. 
AIB's chief executive Colin Hunt said that Covid-19 has had an enormously damaging impact on the Irish economy, particularly to indigenous enterprises. 
"As the largest Credit Guarantee Scheme in the history of the State, this enables us to offer rates that are significantly lower than those currently on offer in the market. They will allow businesses breathing space and the opportunity to adapt and grow their businesses, all at low cost," Mr Hunt added. 
Bank of Ireland also said today it stands ready to support customers through the new Credit Guarantee Scheme. 
The bank said it has created a new online portal bankofireland.com/cgs to make the application process as simple as possible, and will start accepting applications from Thursday September 10. 
It is also launching a €400,000 marketing campaign to help drive awareness of the scheme nationwide.
Since the onset of the global health emergency in March, Bank of Ireland said it has put a range of supports in place for customers, with over 14,000 business loan payment breaks processed in recent months.
Ulster Bank said its initial fund allocation would be €100m, with loan below or equal to €250.000 set to be charged a rate of 3.48% and those greater than €250,000 a rate of 2.48%.
Chambers Ireland today also welcomed the launch of the new Credit Guarantee Scheme, and encouraged businesses to make full use of the range of state supports available.
Chambers Ireland chief executive Ian Talbot said the new Scheme is an ambitious new initiative, where 80% of borrowings will be backed by the State.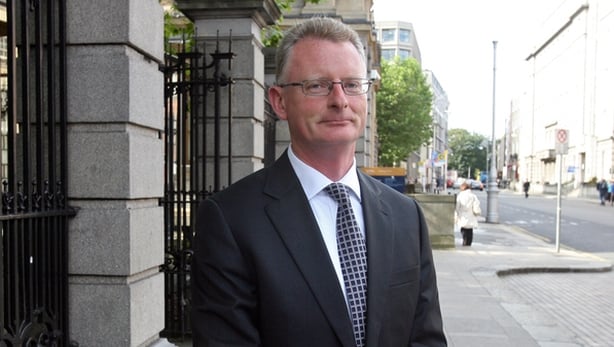 He noted that interest rates will also be offered at a much lower rate than other more traditional business loans. 
"While debt won't suit all businesses, for those who are eligible, we encourage them to explore this offering and apply as soon as possible," Mr Talbot said.
Mr Talbot said that Covid-19 has had a detrimental impact on the business community. 
"The economic impact of the pandemic is far from over and we now face into the winter and several months of difficult trading conditions for businesses, particularly in the hospitality, tourism and retail space," he stated. 
He said that while the launch of the Credit Guarantee Scheme today is very welcome, businesses need more from Government.
"We reiterate our call from last week to improve the supports that are already available. This includes reforming the EWSS, which is transitioning to €203 per week and may involve a seven-week delay in payment of the subsidy to businesses," he said. 
"These new changes could seriously undermine the objective of the subsidy, which is to support business cash-flow so that jobs can be protected," he added.