Having once enjoyed multi-billion-euro revenues, Aryzta has spent the last four years trying to free itself from a series of past management mis-steps. It now faces a shareholder revolt that could fundamentally alter its boardroom - and its future direction.
So what is going on at the company?
Firstly, what is Aryzta?
Aryzta was formed more than ten years ago when the Irish Agricultural Wholesale Society (IAWS) merged with Swiss bakery brand Hiestand.
You'd be forgiven for not knowing the name (which apparently comes from the Latin word for the tip of an ear of wheat). But, chances are, their products are in your shopping basket every week.
That's because Aryzta is a major supplier of baked goods to other companies - be it the buns used by McDonalds or the bread on the shelves of your local supermarket. One of the few consumer brands it does have here is fairly well-known, though, as it is also the company behind Cuisine de France.
What's behind its current problems?
Following the Irish-Swiss merger, Aryzta went on a spending spree.
A lot of these deals were essentially about strengthening its grip on the market, as it snapped up baked goods suppliers in Europe and the US.
However while these deals made it less vulnerable to the loss of a major customer, they also added to its debt pile - which hit €1.7 billion by 2014.
Some of its manoeuvres also pushed it outside of its traditional business - often to the irritation of customers and shareholders alike.
In 2014 it acquired a Chicago bakery that specialised in long-life products, including America's iconic 'Twinkie' cakes, which was a departure from its expertise in frozen products.
The following year it spent €450m to buy just under half of French frozen food retailer Picard - an even bigger departure from its core business.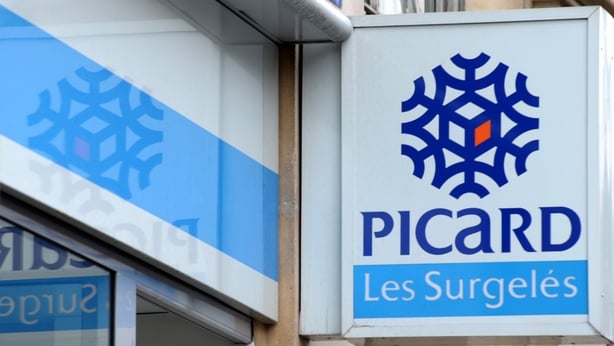 All the while customers like Subway in the US and Lidl in Germany were looking elsewhere for baked goods, leaving Aryzta with lower sales and a lot of extra capacity.
In an attempt to make use of some of that spare space it decided to ramp up its Otis Spunkmeyer brand of doughnuts, cakes and biscuits. But that put it in direct competition with some of its most important customers - including Canadian chain Tim Hortons.
All of this had a significant impact on its bottom line.
In its 2016 full year results, Aryzta reported revenues of almost €3.88 billion. By 2019, that had fallen by more than €495m (12.8%).
In the same time period, it went from a profit of more than €300m to a €29m loss, while the company's share price in Dublin has gone from €10.92 at the end of 2015, to less than 60c today.
Has the company done anything to deal with this?
Yes - and at least some of that revenue, profit and share price dip is due to management's attempts to make the business fit-for-purpose.
Since 2016 Aryzta has gotten a new chairman - former Smurfit Kappa boss Gary McGann - and a new CEO - former DAA boss Kevin Toland.
It has also instituted a €200m cost-cutting programme called Project Renew, while off-loading some of the assets it's picked up in the past decade.
That includes Twinkie-maker Cloverhill and its stake in Picard - in both cases selling for considerably less than it had paid just a few years earlier.
Perhaps most controversially, however, was a decision to raise €800m through the sale of new shares in 2018.
At the time Aryzta said this was required in order to pay down debt and fund its turnaround plan however some shareholders, which were due to see their stake diluted by such a move, called for a much smaller fund-raising programme.
In the end the company won out - just about - and it was able to continue with its turnaround plan.
So what's the problem now?
The main voice opposed to the 2018 capital raise was Spanish firm Cobas Asset Management, which at the time held a 14.5% stake in Aryzta.
More recently, however, it has been joined by another firm - Switzerland-based Veraison - with the two firms arguing that Aryzta has failed to deliver on its promised turnaround.
They say the company is under-performing when compared to industry peers and have also raised concerns about its continuing high levels of debt.
To fix this they want to replace a number of board members, including chairman Gary McGann, and want to see Kevin Toland leave the board in order to focus on his duties as CEO.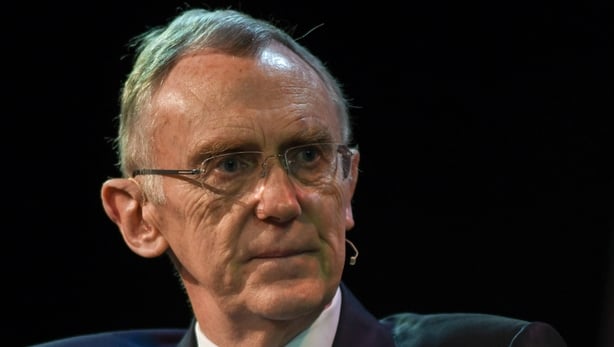 The investors also suggest there is more that Aryzta management can do to refocus the business - including a rationalisation of its internal structure and the potential sale of some non-core assets.
How has Aryzta responded?
Aryzta says its net debt levels are falling, while - at least until Covid-19 - it was expecting to see its earnings improve as the work of Project Renew began to bear fruit.
However in May, in what seemed to be a recognition of shareholder concerns, it announced that it had launched a strategic review of its operations and finances to "maximise value for the benefit of all of the Group's stakeholders".
Following this it revealed that it had received a number of unsolicited takeover offers, which it said it was considering.The company also agreed to hold an Extraordinary General Meeting to vote on the replacement of some board members. It later confirmed that two of the activist shareholders' targets - Dan Flinter and Rolf Watter -  would resign from the board.
Meanwhile the firm said chairman Gary McGann would also step down, presuming there was no formal takeover offer on the table at that stage.
So the activist shareholders have gotten their way?
Not quite - or not yet, at least. And the tension between the shareholder group and the company appears to be growing.
Already there has been a row over the company's decision to move the EGM itself, while there is also a dispute about two of the shareholder group's board nominees and whether Aryzta will support their nomination.
However much of the row now focuses on the role of chairman - and who will get to replace Gary McGann.
The company has proposed Andreas Schmid as the new chairman, pointing to his "impressive track record" of delivering against turnaround situations, proven public company and chairmanship experience. 
However Veraison and Cobas have said Mr Schmid does not have experience in the bakery industry and already has too many directorships elsewhere to properly focus on the task at hand.
It wants Urs Jordi to become the new chairman - citing his expertise gained at the top of Hiestand (the company IAWS merged with in 2008 to form Aryzta).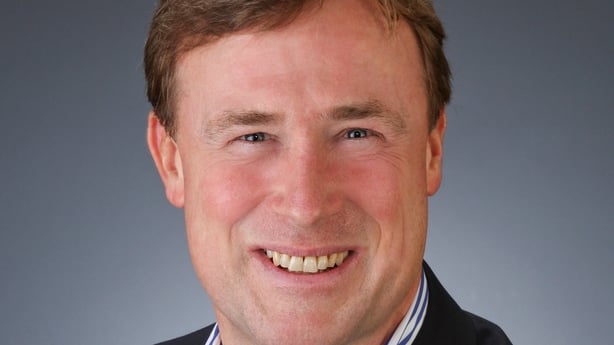 Both sides also remain at loggerheads over Kevin Toland stepping down from the board - and the future of another board member, Annette Flynn.
Were the Veraison and Cobas to get their way and have both step down, it would mean that there was no Irish voice on the board of Aryzta for the first time in its history.
So what happens next?
The EGM is due to take place on the 16 September - however digital voting on the proposals is already underway, and will continue until this Friday.
The company has confirmed that people will be able to vote in-person on the day itself, but in the context of Covid-19 much of the voting may be done before the formal meeting begins.
Together, Veraison and Cobas hold about 20% of the company's shares. They also have the support of some smaller shareholder groups, which would give it roughly a quarter of the vote.
That may appear to put them far behind what they need, however it is extremely unlikely that all or even most of the valid votes are cast. Realistically, companies tend to see around half of shareholders voting - which puts the activists in a far stronger position.
Among the remaining shareholders, some are based in Ireland - including a number of farming co-ops that would still have holdings from the IAWS days.
However much of the remaining shares are held by a wide variety of international investment firms, banks and asset managers.
If - and how - they decide to vote in the coming week could be the deciding factor in what happens next for the baked goods firm.