There was a virtual freeze on business start-ups for the first few months of the Covid-19 pandemic, but it thawed substantially over the summer, according to Oisín Geoghegan, Chair of the LEO Network.
Local Enterprise Offices are seeing an increasing number of people "with very advanced plans for new business start-ups" contacting them. 
More than 32,000 people have done online business courses with their Local Enterprise Office since March 16.
One of them is Gráinne Mullins, a pastry chef from Kilchreest, County Galway who set up Grá Chocolates.
During lockdown she kept busy by cooking for family.
"At Easter time, I wanted to make everyone an Easter Egg because generally I don't have time and I just buy one, but I knew I could make something prettier than that, so because I had so much time on my hands I decided to make one for all my friends and family," she said.
We need your consent to load this rte-player contentWe use rte-player to manage extra content that can set cookies on your device and collect data about your activity. Please review their details and accept them to load the content.Manage Preferences

She posted pictures of the chocolate eggs on social media, and was pleasantly surprised when people started asking to buy them. "I thought maybe this is a business opportunity."
Gráinne did her market research, spoke to her Local Enterprise Office and took part in online courses, including the Food Starter Programme, the Digital School of Food, and also, the Start Your Own Business course.
She launched Grá Chocolates online on July 24, and nine minutes after launching the website, it crashed, such was the demand for orders. She set up a pre-order system instead, and she now has orders that will keep her busy well into November.
In neighbouring County Clare, Danielle Kenneally and her friend Chantelle Keane, set up Wix & Wax.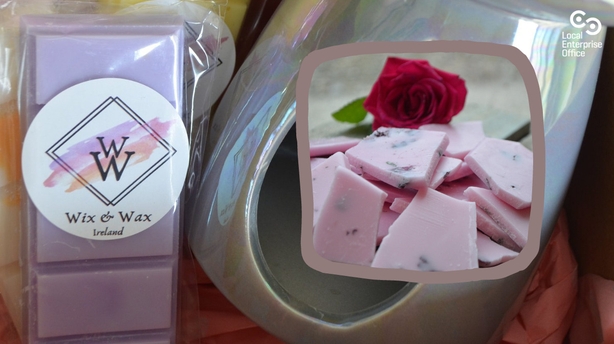 "During lockdown, we didn't really have that much time off. I was on maternity leave and Chantelle worked throughout it," Danielle explained.
When they did find time, they spent it in each others' gardens, 2 metres apart, and discussed their business idea.
There was a lot of trial and error before they found the ingredients and scents that suited the products that they wanted to produce.
Now, they sell wax melts, and plan to launch a range of candles before Christmas.
Online has been key to the successful start of the business. They sell through their website, Instagram, and in a few local stores in Ennis and Shannon.
"There are certainly opportunities out there," Mr Geoghegan said. "There is still a lot of disposable income in our economy, and with the Stimulus Plan and the substantial increase in Government spending, it is making a big difference on building confidence."
There is more information on business courses on LocalEnterprise.ie. "Local Enterprise Offices are dotted throughout the country and we're very happy to talk to anyone interested in setting up a business."