The Central Bank has reached a settlement with former Quinn Insurance Limited (QIL) director Kevin Lunney, on foot of an inquiry into alleged regulatory breaches by him prior to the insurer's collapse in 2010.
The settlement under the regulator's Administrative Sanctions Procedure was reached in July.
It follows a similar settlement made with another former QIL director, Liam McCaffrey, in December of last year.
Mr McCaffrey was also a subject of the same Central Bank inquiry, which has now been formally concluded.
Details of both settlements have not been made public by the Central Bank.
A spokesman for Mr Lunney said that regrettably he could not comment as the terms of the settlement are confidential.
Quinn Insurance Limited collapsed into administration in early 2010 after the discovery of a massive financial hole in the firm's accounts, estimated to be more than €800m. It was later sold to Liberty Insurance for €1.
Seven years ago the Central Bank fined QIL €5m after it found that it had failed between October 2005 and March 2010 to maintain adequate solvency margins and had insufficient internal control mechanisms.
The regulator also carried out another investigation to establish whether there had been breaches of regulations by management of Quinn Insurance between 2005 and 2008.
It found there were reasonable grounds to suspect that "certain persons who were concerned in the management of Quinn Insurance participated in the commission of a suspected prescribed contravention" of an EU non-life insurance regulation.
The bank launched a formal inquiry in 2015 into the conduct of Mr McCaffrey and Mr Lunney.
The suspected breach related to the soundness and adequacy of QIL's administrative and accounting procedures and internal control mechanisms relating to the management and monitoring of the assets of QIL's subsidiaries.
The procedures were necessary because assets of subsidiaries of QIL formed part of the group's technical reserves and some of those subsidiaries had provided guarantees on certain Quinn Group finance arrangements.
In 2017 Mr McCaffrey and Mr Lunney lost a High Court challenge they had brought against the inquiry.
It then sat in public for seven days last year, chaired by retired High Court judge, Mr Justice Iarfhlaith O'Neill.
However, on September 17 last year, Mr Lunney was abducted and violently attacked on his way home from work in Cavan.
Criminal proceedings in relation to that incident are currently ongoing before the courts.
The Central Bank has a range of potential sanctions open to it that can be imposed as part of a settlement agreement.
These range from a caution or reprimand, disqualification from managing an authorised firm, right up to fines of a maximum of €10m (or 10% of turnover) for an institution and €1m for an individual.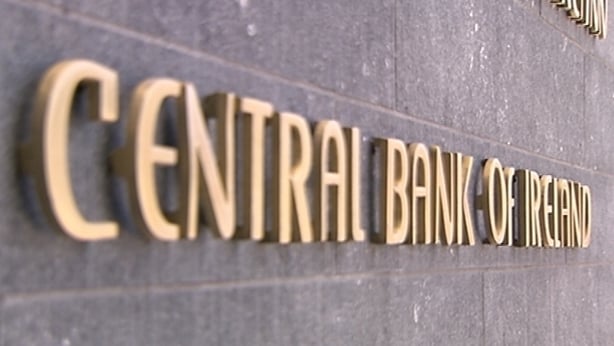 Normally the regulator publishes the details of settlement agreements it reaches, but it does have some discretion as to whether to do it in every case and has exercised that discretion in this instance.
"Given the circumstance arising for the individuals at the time of settlement, which were unrelated to the Central Bank's inquiry, the Central Bank will not be making any further comment on the settlements," the bank said in a statement.
However, it is understood that the attack on Mr Lunney was considered as a factor in the settlement.

The Central Bank bank said it would publish details of the costs of the inquiry in due course.
It also said robust enforcement is central to its work in protecting consumers of financial services and that it would not shy away from using its full suite of powers.
"As one of our first enforcement cases to go to inquiry, the conclusion of this inquiry is significant in many respects," said Director of Enforcement and Anti-Money Laundering Seana Cunningham.
"It demonstrates the Central Bank's willingness to pursue cases all the way to inquiry, if merited, under the Central Bank's Administrative Sanctions Procedure. The Central Bank also successfully defended High Court legal challenges to this investigation and Inquiry process."
"This was a critically important outcome as the Administrative Sanctions Procedure is the key enforcement process under which we take action against firms that breach regulatory requirements and senior individuals who participate in those breaches," Ms Cunningham said.
The administration of Quinn Insurance has led to claims totalling €1.1 billion from the Insurance Compensation Fund.
A 2% levy was imposed on non-life insurance policies by the Government in 2012 to bridge a financial deficit left in the fund after the insurance company's collapse.