Irish pharmaceuticals group Uniphar has announced a deal to buy Hickey's, a chain of pharmacies in Ireland, which it said will further strengthen its market share.
Hickey's has 36 pharmacies in Dublin, Cork, Kildare, Louth, Meath and Wexford and the deal is subject to approval by the Competition and Consumer Protection Commission.
Uniphar today also reported higher revenues and profits for the six months to the end of June despite what it called a "difficult operating environment".
Revenues for the six month period on a reported basis rose by 8.8% €871.33m while profit before tax, excluding exceptional items, increased by 19.9% to €16.41m.
The company also reported a 23.6% increase in its half yearly gross profits to €102.6m and noted that gross profits generated from outside of Ireland increased by more than 80% in the six month period.
Uniphar said it is playing a critical role during the Covid-19 pandemic as it ensures continuity in the supply of medicines, medical devices and related services to the healthcare sector.
It said that while the Covid-19 trading environment has given rise to significant challenges, it has also created several opportunities for growth for the company.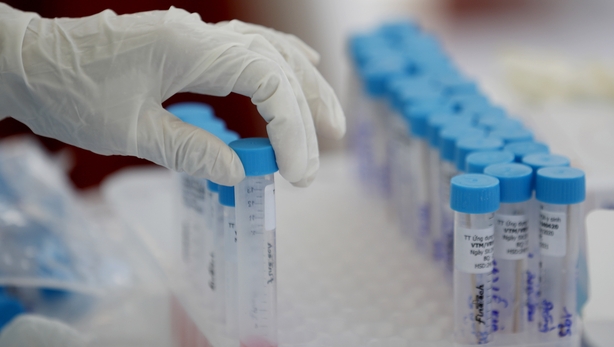 "These new opportunities, coupled with our investment in digital solutions and diversity in our product and services lines have helped mitigate the impact of Covid-19 on the business and has resulted in the group delivering overall organic gross profit growth of 5% for the first half of 2020," Uniphar said.
During the six month period, Uniphar also announced the acquisition of Innerstrength, a Dublin based healthcare technology company, which it said further enhances its digital offering.
Ger Rabbette, Uniphar's group chief executive, said the company's recent acquisitions demonstrate its continued focus on higher margin opportunities.
"Innerstrength is a strategic acquisition and significantly enhances our digital offering, accelerating Uniphar's ability to deliver patient-centric exclusive access programmes on a global basis," Mr Rabbette said.
"In Retail, the acquisition of Hickey's into our Supply Chain & Retail division further improves our leadership position in the Irish market," he said.
"These acquisitions combined will be earnings accretive from completion and will be enhanced further through leveraging our existing platforms and unlocking synergies," he added.
The Uniphar CEO also said the company remains on track to achieve its strategic objective of doubling EBITDA within five years of IPO with continued strong growth in earnings per share on a like-for-like basis.
"The Uniphar team have demonstrated great resilience and a steadfast commitment in this unprecedented period to ensure continuity in the supply of medicine, medical devices and related services which are needed now more than ever," Ger Rabbette said.
"The wellbeing of our staff will continue to be our first priority," he added.