Travel software company Datalex has reported a 42% slump in revenues for the six month to the end of June but said its results were in line with its expectations. 
Total revenue for the six month period came to $13.2m compared to $22.6m the same time last year, while its after tax losses came in at $4.8m from a loss of $6.9m last year. 
The company's total operating costs before exceptional items in the six months to 30 June 2020 decreased by 47% to $15.6m from $29.2m the same time in 2019.
Datalex said it had retained all its customers since the outbreak of Covid-19 and these customers have continued to pay Datalex.
Datalex chief executive Sean Corkery said that while Covid-19 had created particular challenges for the global aviation and travel industry, the results are in line with expectations. 
"Despite a reduction in revenue linked to Covid-19 as well as once off non-recurring comparisons, the adjusted EBITDA loss of $1.3m was $1.5m lower than the comparative period of 2019," he said
"The six months were cash generative with an ending balance of $3.4m," the CEO added. 
"This result reflects a continuum of resilience at the company, never more so than during this period, and the hard work and dedication of the entire Datalex team," he said.
The CEO said the group is positioned well for industry recovery and growth and remains on course to be profitable for the full year of 2020 and also said it reiterated the "positive guidance" provided in July. 
Datalex expects to report adjusted EBITDA on a constant currency basis of $0.75m to $1.5m for the full year.
But the company said it continues to face significant financial challenges and the board is keeping its funding under "close review".
Datalex said today that it had renewed commercial contracts with a major Chinese customer during the first half of the year but no new customers were added by the group.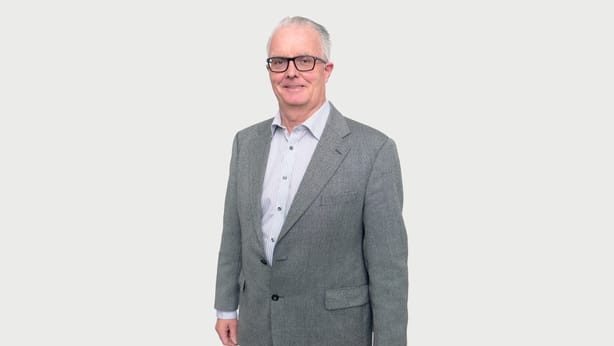 It said that one significant existing customer contract is under renegotiation, which if successful will allow cumulative revenue for all of 2020 to be recognised in the second half of the year.
"We are continuing to extend our business with existing customers while also seeking new opportunities. Despite the impact of Covid-19 on the airline industry, talks are ongoing with a number of potential new customers," the company added.
Shares in Datalex resumed trading on Euronext Dublin in July after they were suspended in April 2019 due to a delay in the publication of its full year results for 2018.
The company had undertaken an audit of its 2018 accounts last year after a review discovered "significant accounting irregularities" at the firm. 
A PwC report said the company's figures for the first six months of 2018 were "materially overstated", with some revenue recorded before it had actually been received.
A delay to Datalex's publication of full year results led to the suspension of its Dublin-listed shares in April, while chairman Paschal Taggart and CEO Aidan Brogan also resigned.
In April of this year, Datalex said it was including a targeted redundancy programme in its cost cutting plan as part of measures to deal with the Covid-19 impact.