NatWest Group plunged into the red in the first half of the year after setting aside a £2.1 billion provision against a potential surge in loan losses due to the Covid-19 pandemic.
The bank follows British rivals Barclays and Lloyds this week in booking hefty charges for potential bad debts, painting a gloomier picture of the economic outlook than peers in most other European countries.
NatWest's quarterly provision came in above analyst expectations of £1.7 billion, pushing the total taken over the half year to £2.9 billion and dragging it to a £770m pre-tax loss.
The newly rebranded bank - which ditched its Royal Bank of Scotland group name earlier this month - remains 62% owned by UK taxpayers following its bailout in the 2008-09 financial crisis.
The lender said it was still aiming to shrink its minnow investment bank NatWest Markets this year, despite a 44% rise in income over the period amid market volatility due to the pandemic.
Income in its main retail unit fell by 9%.
While banks have been hit hard by bad loan provisioning so far, much of the charges reflect banks' estimates of likely defaults as the economy deteriorates, under forward-looking accounting rules known as IFRS9.
NatWest forecast the UK economy could contract by between 9% and nearly 17% this year under best-to-worst case scenarios.
Analysts have said the true extent of the damage to bank balance sheets will not become clear until later in the year, when state support schemes such as furlough job retention payments taper off.
NatWest said it had lent more than £10 billion of state-backed emergency relief funding to businesses and granted payment holidays to almost a quarter of a million consumers struggling to repay debts.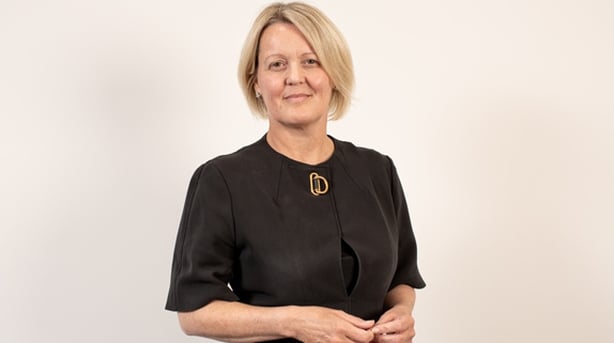 Chief executive Alison Rose said the bank was well-capitalised to weather further economic damage.
"We are well placed not only to withstand Covid-19 related impacts but also to provide the right support to those who will need it most in the tough times to come," Alison Rose said.
The bank's core capital buffer - a key measure of financial strength - went up to 17.2% compared to 16.6% at the end of March, mainly due to softening of capital rules by regulators.
Prior to the pandemic the bank had hoped to use its excess capital to help buy back government-owned shares and accelerate its return to private hands, but a dive in bank stocks since the crisis has put this back.
NatWest's market value has more than halved this year.
The bank's pretax loss compared to a £2.7 billion profit the previous year.
The bank owns Ulster Bank here, which reported an operating loss of €276m for the six months to the end of June compared to an operating profit of €26m the same time last year.