Permanent TSB has announced a major overhaul of mortgage interest rates charged by the bank.
The bank's new chief executive, Eamonn Crowley, said the move "combined enhanced competitiveness with increased fairness". Mr Crowley took up the CEO role on June 22.
The changes apply to the bank's range of both variable rate and fixed rate mortgages.
Permanent TSB said it will reduce its Standard Variable Rate (SVR) by 0.55%, while it will also cut its range of Managed Variable Rates (MVR) from between 0.10% and 0.30%.
The bank will also reduce fixed rates for all existing customers to rates as low as 2.95% for a three year fixed term.
It is also reducing its introductory three and five year fixed rates for new customers with mortgages over €250,000 with rates starting from 2.5%.
The changes will see the same fixed rates for new mortgages up to €250,000 made available to all existing customers, reducing the fixed rates for existing customers by up to 0.3%.
Until now all existing customers who wanted to fix faced higher rates than were available to new customers.
For an existing customer with a mortgage balance of €127,500, the reduction of 0.3% in the rate for a three year fixed rate mortgage will mean a saving of €682 over the three year term compared to the rate currently available, the bank said.
We need your consent to load this rte-player contentWe use rte-player to manage extra content that can set cookies on your device and collect data about your activity. Please review their details and accept them to load the content.Manage Preferences
Permanent TSB said the cut to its Standard Variable Rate from 4.5% to 3.95% will benefit about 35,000 customers, while cuts to its Managed Variable Rates will also benefit around 35,000 customers.
For a customer with an average mortgage balance of €50,000 with a 10 year remaining term, a reduction of 0.55% on the Standard Variable Rate will mean a reduction in annual mortgage repayments of €158 a year.
The bank said the changes to its fixed rates will come into effect from Tuesday August 4, apart from the seven year fixed rate for existing customers, which will be available from September.
The changes to the variable rates will be available from early September. Standard Variable rates and Managed Variable rates will be applied automatically, but existing customers will have to contact the bank to avail of reduced fixed rates.
Eamonn Crowley said the cuts go a long way to addressing the discrepancy which traditionally existed between pricing for new and existing mortgage customers.
"We have been reducing our rates over recent years, aimed predominantly towards our new customers and today we are assisting customers by offering them similar cuts," he said.
The CEO said the bank is working with customers on the wage subsidy scheme who had previously received mortgage approval, on a case by case basis.
"There's no uniform policy across the board, we're working with them individually, and indeed they will be able to avail of these rates."
Mr Crowley took up his new role as CEO a month ago, and one of his priorities is to rebuild trust in the bank. He said today's announcement of mortgage interest rate cuts is a clear action by the bank towards existing customers, and to be competitive in the market.
He takes up the chief executive position as the country faces the economic impact of the Covid-19 pandemic.
"It's difficult for all of society and all businesses including banking but they are the challenges we have to face and I'm looking forward to working with our customers and wider society to rebuild trust," Mr Crowley said.
Reacting to the news of the PTSB rate cuts, the Association of Irish Mortgage Advisors said a surge in the number of people switching mortgages can now be expected.
Trevor Grant, Chairperson of the AIMA, said the rate cuts and the announcement yesterday from Avant Money on their entry into the Irish mortgage market is good news for consumers.
"Existing PTSB customers have long been disadvantaged when compared with new customers when it came to the rates being offered to them, and this new announcement ensures equity amongst all PTSB customers which is only right and fair," he said
Mr Grant added, "Undoubtedly, the Avant Money announcement of their intention to enter the market with likely market leading and possibly record low rates, has kick-started a mortgage rate review by all lenders that's likely to bode well for customers. Rate reductions from several lenders are now highly likely and this is likely to generate a surge in switching. Whilst there are a number of valid reasons for rates in Ireland being higher than elsewhere, there is no doubt that there is some scope for further reductions in certain rate categories, particularly in long-term fixed rates," he said.
He advised prospective mortgage customers to get advice from a dedicated mortgage intermediary, who can advise them on all the options available.
"Unless you are a market expert, comparing various lender options is likely to prove a very time consuming, while simply going direct to your own bank could be a costly exercise, as lenders are not obliged to tell you that there may be better deal elsewhere," he said.
Ulster Bank mortgage switchers offered €500 cash bonus for moving
Ulster Bank is offering mortgage switchers a limited time €500 cash bonus if they also move their current account to the bank.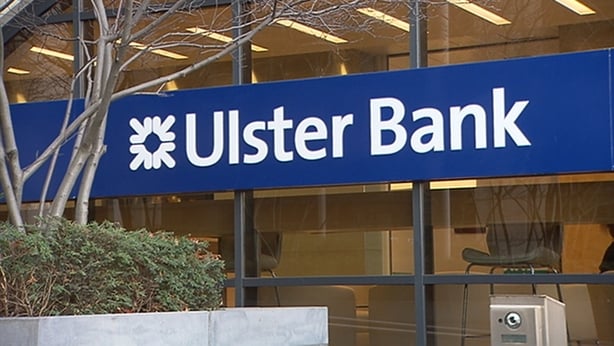 The €500 current account switcher offer is in addition to the bank's €1,500 cash payment towards legal fees and is available to customers who switch their mortgage up until September 21, provided the mortgage holder does npt already have an Ulster Bank Current or Standard account.
The offer is optional, and any approval of a mortgage switch and a current account application are not linked, it added.
A recent Ulster Bank survey revealed that 53% of mortgage holders said they had never thought about switching, while a further 32% said that they had thought about switching, but never actually went through with it.
Just 7% of those with a mortgage said that they would be likely to switch in the next six months, the survey also disclosed.