Bulmers owner C&C Group has today appointed David Forde as its new group chief executive.
David Forde joins C&C from Heineken where he has worked as managing director of Heineken UK for the past seven years. He will join C&C at the latest in early 2021, following the completion of a customary notice period.
C&C also today named Patrick McMahon, currently the company's group Strategy Director, as group chief financial officer.
He will succeed Jonathan Solesbury who has informed the board of his intention to retire with effect from September.
Mr Forde has worked with Heineken for 32 years after starting his career with the Sales & Marketing team at Heineken Ireland, before working in the Netherlands and then Poland, where he was Marketing Director. 
He was appointed General Manager of Heineken UK in 2007 and played a key role in Heineken's acquisition of Scottish & Newcastle in 2008 and the subsequent integration of the two businesses. In 2009, David returned to Heineken Ireland as Managing Director, before being appointed Managing Director of Heineken UK in 2013.
Stewart Gilliland, C&C's interim executive Chairman, said that following a thorough evaluation of exceptional candidates for the position, C&C believes that David Forde has the requisite blend of brands, distribution and pub sector expertise to maximise the potential of its brands and optimise the potential of its distribution capabilities.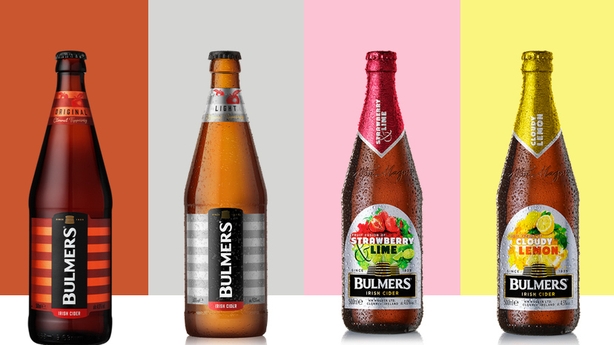 In a note, Davy stockbrokers said Mr Forde's appointment comes at an important juncture for C&C as it enters the post-lockdown phase of its development.
The stockbrokers said this phase will advantage traditional brand, scale players, with route to market platforms remaining integral.
After David Forde's appointment as CEO and executive director, the C&C board has requested that Stewart Gilliland continue in his role as interim executive Chairman until David joins C&C at the latest in early 2021.
Mr Gilliland will then revert to the role of non-executive chairman. 
In addition, C&C has extended his role as non-executive chairman by an additional 12 months until the AGM in 2022. 
This will provide continuity of leadership for C&C following the appointment of a new Group CEO and Group CFO, the company said.
C&C makes, markets and distributes branded beer, cider, wine, spirits and soft drinks across the UK and Ireland. Its brands include Bulmers and Magners cider, Tennents beer, Five Lamps craft beer, Tipperary Water; and Finches soft drinks.