Planning permission for a major transformation of Rosslare Europort will be applied for next week by port authority Iarnród Éireann.  
Rosslare's "masterplan", together with initiatives under the strategic plan for the port, will see over €30m invested by Iarnród Éireann over the next five years.  
Rosslare Europort offers numerous daily and weekly direct services to the UK, France and Spain.
The investment will ensure that Rosslare will be equipped with the capacity, facilities and technology to facilitate major growth for the benefit of the region and the wider national economy.
Major changes in the Europort - subject to planning permission - include the new configuration of the port aligned to maximise future growth of the port and support regional and national development.
It will also see significant new facilities and infrastructure to develop Rosslare Europort to its full potential as the country's gateway port to the UK and Europe. 
Glenn Carr, general manger a Rosslare Europort, said these are probably the most exciting times that the port has ever seen with transformational developments planned over the next few years. 
"We will be making significant investment demonstrating our commitment and drive to grow Rosslare Europort and ensuring that we maximise its full potential both for the region and the overall country," Mr Carr said.
He said the port will have challenges in dealing with the current Covid-19 and Brexit situation.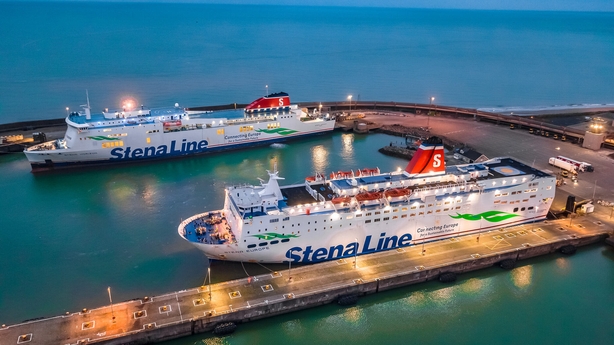 "I am extremely optimistic with the plans we now have in place for the development of the port and growing of the business well into the future, building on new business from Brittany Ferries earlier this year," he added.
Mr Carr also said he believes that Rosslare Europort is now the best positioned port to be the Offshore Wind Energy hub for Ireland in the future. 
"No other port in the Republic has the potential land, capacity and connectivity available that is required, and I look forward to working with all of the key stakeholders in securing the support and invested needed to secure the delivery of this vital development for the country," he added.