Bank lending to households fell last month by €310m, new figures from the Central Bank show today.
This means the annual growth rate of consumer lending by banks has turned negative for the first time since March 2016 as Covid-19 continues to have an impact on economic activity.
Both mortgages and consumer loans declined in May, according to the data published by the Central Bank today.
However, the surge in saving continued. In May, deposits by households were €10.5 billion higher than withdrawals and the Central Bank noted that deposits are growing at their highest rate since 2007 at 9.8%.
Overnight deposits comprised 84.4% of all savings, which means bank customers are mainly using current accounts and short term deposit accounts. This is also a record figure, the Central Bank said.
Meanwhile, spending across the economy - as measured by credit and debit card use - is still 4% below where it was last year, according to separate figures from the Central Bank.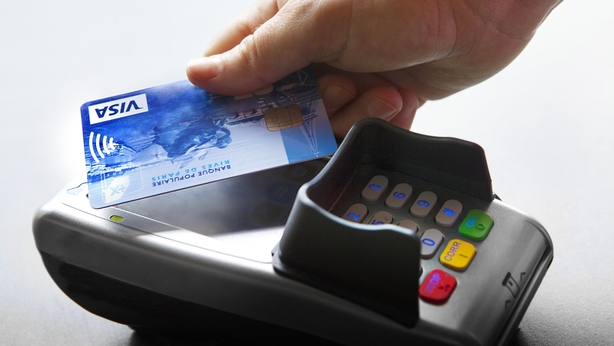 Its latest figures on daily credit and debit expenditure up to June 22, shows there has been a sharp increase in spending but that spending has been concentrated in specific areas.
Spending on hardware, one of the first retail sectors to reopen after the Covid-19 restrictions, was up 57% in May but is still down compared to last year.
Grocery spending continues to be higher than normal with the figure in May up 34% or €315m compared to a year ago.
But expenditure on transport is down 84%, while spending on accommodation has slumped 89% and spending in restaurants sank 57% compared to where they were a year ago.
The Central Bank noted that spending online now accounts for 47% of all retail card expenditure, an increase of 5% on a year ago.