A €1.5 billion support package, a one-metre social distancing rule and the ending of the 14-day quarantine period for international arrivals are among measures being sought by the tourism industry here to help it recover from the Covid-19 crisis.
Publishing its Tourism Industry Revival Plan, the Irish Tourism Industry Confederation (ITIC) predicted that levels of revenue recorded last year by the sector will not return until 2024. 
"Tourism is unique in that it can provide jobs and regional economic balance quickly given the right enabling factors and policies," said Maurice Pratt, acting chairman of ITIC.  
"The industry has seen a shattering 80% fall in business this year and we urge the new Government to put tourism at the heart of its July stimulus measure and help the industry through this crisis and onto a growth path," Mr Pratt added. 
Today's plan includes 45 policy recommendations that the industry says need to be adopted by the Government to assist it with its recovery. 
These include a call for a lowering of the VAT rate on tourism services to 5%, an increase in overseas marketing budgets, a halving of employer PRSI rates and a creative use of state aid rules to support airports and carriers into the country.
The sector is also seeking a package of €1.5 billion in business support grants and liquidity and the extension of the Temporary Wage Subsidy Scheme until March next year. 
But ITIC chief executive Eoghan O'Mara Walsh said the 14-day quarantine rule on visitors arriving into Ireland was akin to hanging a "closed" sign over the country for international tourists. 
"The rest of Europe is relaxing travel restrictions and that is where Ireland should be going while adopting best practice public health guidelines," he said.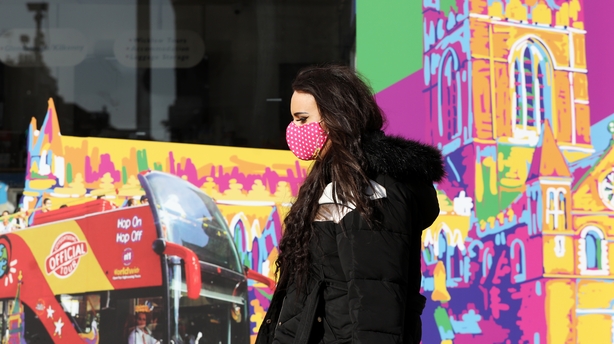 "75% of the Irish tourism economy is made up of international visitation and sadly this will be massively affected this year so Government must support Ireland's largest indigenous industry now or else there will be widespread business closures and job losses throughout regional Ireland," he added. 
The plan says that in the most optimistic scenario, if the recommendations are implemented and the virus is contained, the result would be €2 billion in annual tax receipts for the exchequer and 323,029 would be employed in the sector. 
ITIC also reiterated its disappointment and frustration that tourism was not included with an economic ministry by the new Government.