Spa facilities and beauty salons are preparing to reopen on Monday, alongside hairdressers and barbers.
Last Friday, Taoiseach Leo Varadkar announced that the sector would be reopening on 29 June, three weeks earlier than the date initially set out in the Government roadmap.
While much of the focus has been on hairdressers and barbers, the Irish Spa Association is keen to highlight that all businesses in the hair and beauty sector have received the green light to reopen, including hotel spas, high street spas, high street salons and wellness retreats.
Peigin Crowley, Co-Founder of the association said it has developed a set of robust guidelines for the sector, which are based on Government guidelines, to help guide businesses through a safe reopening.
"The confidence is there. Businesses are ready to open their doors and welcome in their guests and clients," she said.
How will spa facilities look when they reopen?
A number of changes will be made to allow for the safe reopening of the sector, according to the guidelines issued by the Irish Spa Association.
Digital consultations
Ahead of your trip to the spa, a digital consultation will be carried out by email or phone. This will reduce the amount of time clients will spend in waiting rooms ahead of their treatments. Clients will also be asked to sign a Covid-19 health declaration form.
PPE
Staff will be wearing the correct PPE for the treatment they are providing. In certain situations clients may be asked to wear a face mask and these should be provided by the spa facility. Perspex screens will be fitted in some areas to provide greater protection for clients and staff.
Relaxation rooms
Communal relaxation rooms will be closely monitored and there will be no shared magazines or fruit bowls allowed. Relaxation beds where space allows for correct social distancing will be assigned for each guest and sanitised after use. Anyone who stays on a relaxation bed for more than 15 minutes will get logged for contact tracing purposes.
Swimming pools
Most swimming pools in hotels and spas will reopen from 29 June, however people will be advised to book a time slot in advance and they will be instructed to keep a distance of two-metres from others while in the pool. While sauna and steam rooms are allowed to open, many hotels are opening with pool only to start and phasing in thermal and wet areas.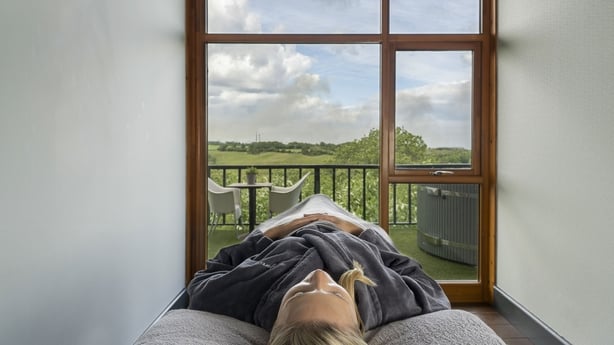 Rainforest Spa in Enniskerry, County Wicklow has been following the guidelines issued by the Irish Spa Association and will reopen on 20 July.
Adrienne Stewart is the owner of the day spa, which has been in operation for 12 years.
"The Government wage subsidy scheme was the thing that bolstered us over the past few months, so we are in a very good position to reopen. There is pent up demand for us and the bookings are streaming in," she said.
Adrienne said the team has been taking all the necessary steps to ensure the safety of clients and staff.
"There is a lot of work that goes on in the background maintaining the hygiene protocol. Yes, it will take more time and it is going to cost us more but we feel it is the necessary thing to do. We only want to reopen when it is safe to do so. We are putting all of these measures in place so that we can confidently say to our clients that they will be safe with us," she said.
Among the safety measures, Rainforest Spa will be reducing the number of clients allowed in the building at any given time.
"We are spacing out our appointments, there will be more turnaround time for our therapists to maintain our hygiene protocols in our treatment rooms, and we will be outlining all of the increased sanitation protocols we have to our clients before their arrival," she added.
Adrienne is opening a second wellness centre in Enniskerry, Powerscourt Springs, which will also open on 20 July.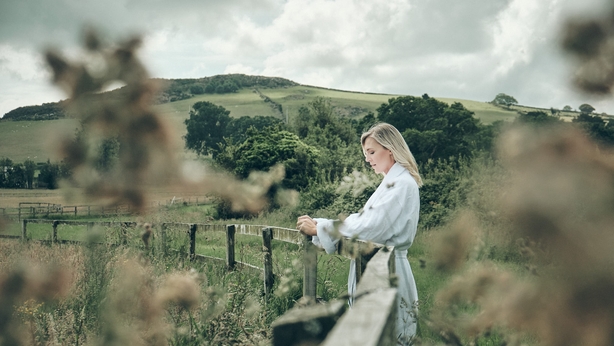 How will nail salons look when they reopen?
Kate Verling is the Managing Director of Mink Dublin, a family-run business which operates two salons in Donnybrook and Ballsbridge.
The team has been putting measures in place since the salons closed on 16 March, to prepare for their safe reopening on Monday.
Kate said the bookings have been flooding in since the new reopening date for the sector was announced last Friday.
"The announcement was made at 18:30, I think the first email came through at 18:32, it was incredible. We have a very weighty excel spreadsheet that is constantly being updated. Our staff have been amazing," she said.
Kate outlined some of the changes you can expect to see on your next visit.
Crowd control
A member of staff will greet you on arrival and will direct you to your station, in order to manage crowd control. All staff will be wearing face masks or protective visors and clients will also be required to wear face masks. If you don't have one, you will be given one free of charge.
Safe pods
Each customer will be assigned a station or a pod when getting a manicure or pedicure. The pods will have custom-made screens, to create a cubicle style space for the client. The team has put an antimicrobial film on these screens and on all high-touch surfaces in the salons, to help prevent the spread of any virus.
Sterile tools
All metal tools at the salon will be autoclaved in a sterile pouch. Kate says this practice was already carried out at both salons before they closed. All files, buffers and towels will now be single-use and compostable.
Social distancing
The team will be enforcing a one-metre social distancing rule in both stores.
No refreshments
There will be no refreshments or hot drinks served on the premises for the foreseeable future.