The Central Bank has reprimanded Rory O'Connor, a former executive director and chief financial officer of RSA Ireland Insurance, and fined him €70,000 for his admitted participation in the insurer's failure to maintain sufficient technical reserves from February 2010 to 30 September 2013.
Mr O'Connor was also disqualified by the Central Bank from being "a person concerned in the management of a regulated financial service provider" for a period of eight years and four months.
In December 2018, the Central Bank fined RSA Insurance Ireland DAC €3.5m for regulatory breaches relating to large loss claims and accounting irregularities from 2009 to 2013.
The Central Bank said serious shortcomings in the company's internal controls and corporate governance frameworks enabled certain individuals to "deliberately manipulate claim reserve estimates" through the under-reserving of multiple large loss claims.
This was done by recording claim reserve estimates on the company's claims database which were much lower than the claims handlers' recommended reserve estimate, and/or significantly delaying the recording of recommended claim reserve estimate increases.
The starkest example of this practice was a personal injuries claim with a recommended claim reserve estimate of €4.75m where the amount actually recorded on the company's claims database was €20,000.
The Central Bank said today that its investigation into Mr O'Connor found that he "knowingly and actively participated" in RSAII's failure to maintain sufficient technical reserves through his involvement in the under-reserving of large loss claim reserve estimates.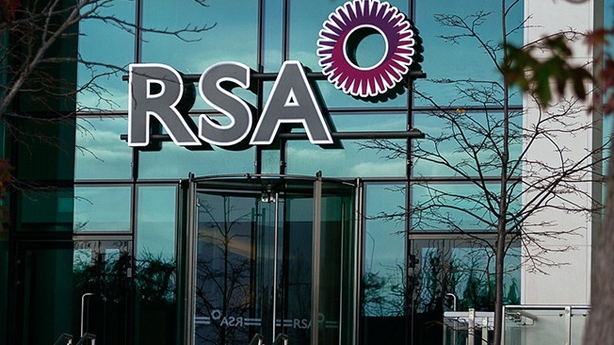 It found that Mr O'Connor took part, along with certain other individuals, in undocumented meetings during which certain large loss claim reserve estimates were deliberately and wrongfully under-reserved
The Central Bank probe also found that Mr O'Connor gave instructions and transmitted information relating to those claims within RSAII knowing them to be under reserved and he also concealed the under-reserving by knowingly providing inaccurate and misleading financial information to the Central Bank in his role as CFO.
Following a full investigation, the Central Bank said it had determined that Mr O'Connor's misconduct merited a disqualification period of 12 years and a monetary penalty of €100,000.
But in accordance with the Central Bank's settlement discount scheme, these sanctions were reduced to eight years and four months and €70,000 respectively.
The Central Bank said today that Mr O'Connor admitted his participation in the contravention at an early stage in the investigation and noted the "exemplary degree" to which Mr O'Connor cooperated with the Central Bank during the investigation.
"Mr O'Connor's cooperation at interview, timely provision of information and active engagement with the Central Bank's investigative procedures went beyond the level expected by the Central Bank," it added.
The Central Bank's Director of Enforcement and Anti-Money Laundering, Seána Cunningham, said the bank takes enforcement action against senior individuals in regulated financial services firms in order to hold them accountable where they have participated in serious or significant breaches of regulatory requirements.
"For over three and a half years, in his roles as CFO and executive director on the board of RSAII, Mr O'Connor knowingly participated in the systematic under-reserving of large loss claims, actively facilitated the on-going operation of the under-reserving and concealed it from the Central Bank through the provision of inaccurate financial information," Ms Cunningham said.
She said the under-reserving of large loss claim reserve estimates directly contributed to the understatement of RSAII's technical reserves and resulted in the company's financial position being artificially enhanced.
The failure to maintain adequate technical reserves led to significant risk for policyholders in the event that RSAII did not hold sufficient assets to meet its liabilities and was, as a result, unable to pay claims made against and by its policyholders, she stated.
"Mr O'Connor's conduct in this case was deliberate and fell far below the standards expected of him in the roles he held in RSAII," the regulator said.
"It is imperative that individuals working in regulated financial services and particularly those in senior roles, fully understand the risks and consequences that their decisions, actions and behaviours may have for an organisation, its employees, its customers and the wider market," Ms Cunningham added.