Agri-services group Origin Enterprises said it has taken the "prudent" decision to suspend its final dividend for the 2020 year due to market conditions and uncertainty relating to the outbreak of Covid-19.
In its third quarter trading update, the company also said that its executive directors have voluntarily waived their entitlement to any unvested share options.
Origin said its group revenues for the nine-months to the end of April decreased by 6.7% to €1.209 billion due to reduced market demand for agronomy services and crop inputs, mainly in Ireland and the UK.
This was as a result of lower levels of intensive autumn and winter crop plantings after the wettest autumn winter planting season in 30 years. 
Origin's markets then saw extremely dry conditions in the third quarter which persisted into June, leading to significant soil moisture deficits which negatively impacted overall crop potential for farmers and growers and resulting in a lower intensity of crop input investment spend.
Covid-19 was declared a global pandemic during Origin's third quarter, with operating restrictions implemented across all its operating geographies. 
Origin noted that agriculture was identified as a key sector during the Covid-19 restrictions and the services it provides were deemed essential to the maintenance and continuity of the food supply chain.
It said its key logistics and warehousing activities have been maintained and agronomy advice delivered, despite farm visits being limited in accordance with social distancing protocols. 
All employees in a position to work from home have been supported to do so, it added.
But while its agricultural supply chain businesses was essential to food production, Origin's amenity business faced the challenge of a large proportion of its customer base having to temporarily close. 
Its amenity businesses temporarily laid off members of the team, on a rotating basis, from late March onwards. 
"Availing of that support and acknowledging the impact of Covid-19 on our stakeholders, Origin's board and executive directors decided it was appropriate to take a voluntary 20% reduction in respective fees and base salaries from April 1 to July 31," the company said.
Looking ahead, Origin said that with persistent and prolonged dry conditions across its Ireland & UK and Continental European markets through spring, expected yields are lower and, in turn, there is reduced intensity of crop input investment spend. 
It expects demand will be lower than had been expected at the time of its half year trading update in early March. 
"In what has been a challenging year due to extreme weather conditions and the operational challenges presented by Covid-19, the group expects to deliver a resilient financial performance for FY20, with full year adjusted fully diluted earnings per share of between 23 to 26 cent," it added.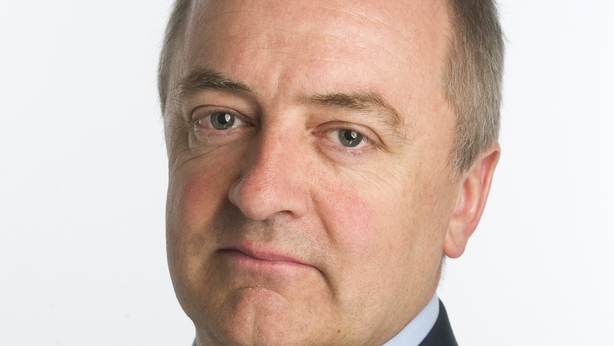 Last week the company announced the retirement of Tom O'Mahony after 35 years of service, including 13 years as CEO.
He will be succeeded by Sean Coyle and a search for Mr Coyle's successor as CFO has started.