EU trade chief Phil Hogan will limit public appearances after he put himself forward as a possible candidate to become the next head of the World Trade Organization, the European Commission said today.
Phil Hogan said last week he was "exploring the option" of seeking to become director-general of the WTO, for which nominations run until July 8.
"The Commission decided in agreement with him to apply a certain number of measures, one of which is that he would refrain from public appearances that might distract from the subject at hand," spokesman Eric Mamer told a news conference.
Mr Hogan did deliver a speech today to launch a public consultation on the EU's future trade policy and answered only two questions, neither about the WTO post.
The Commission said it would also adopt the "four eyes principle".
This means that Phil Hogan's direct boss, Vice President Valdis Dombrovskis, would oversee policy proposals or trade negotiating positions for which Hogan is responsible.
Eric Mamer said Mr Hogan would remain trade commissioner for now and was set, for example, to address members of the European Parliament next month on a planned reform of EU trade policy.
"So it's not at all that there are limits to his activity as commissioner, but simply a certain number of simple precautionary measures," Mamer said.
EU governments last week generally agreed to unite around one candidate for the WTO post, although some member states said they should not rule out supporting a candidate from a like-minded non-EU country.
Meanwhile, the European Commission launched a major review of the European Union's trade policy today, including a public consultation seeking input from the European Parliament, and member states.
The Commission said it wants to build a consensus around a fresh medium-term direction for EU trade policy, responding to a variety of new global challenges and taking into account the lessons learned from the coronavirus crisis.
Trade Commissioner Phil Hogan said the current pandemic is reshaping the world as we know it, and the EU's trade policy must adapt to be more effective in pursuing European interests.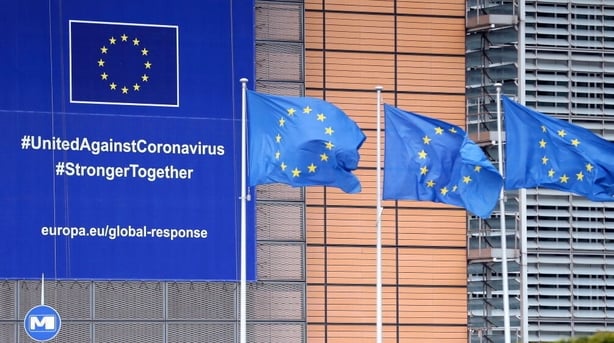 He said the Commission is asking for the views of citizens and stakeholders to help develop a bespoke EU trade policy approach for the post-coronavirus world.
"We want our policy to continue benefiting our people and our companies, enhancing our global leadership ambitions across a range of areas while taking a tougher approach to defend ourselves from any hostile or abusive actions. We must keep trade free and fair, underpinned by appropriate rules both within the EU27 and globally. With this review, we will listen to everyone who has a stake," Mr Hogan said.
"To help repair the economic and social damage brought by the coronavirus pandemic, kick-start European recovery, and protect and create jobs, we have recently proposed a major recovery plan for Europe based on harnessing the full potential of the EU budget," commented Valdis Dombrovskis, Executive Vice-President for an Economy that Works for People.
"The European Union is the world's trading superpower. Open and rules-based trade will contribute significantly to the global recovery. We need to make sure that trade policy serves our citizens and companies. Today, we launch a trade policy review in order to adjust the EU's approach to the global trade at this critical moment for the global economy," he added.