The Irish Tourism Industry Confederation has expressed its disappointment over the Government's 14 day quarantine period for international arrivals as it called for a relaxation of social distancing rules from 2 metres to 1 metre.
Eoghan O'Mara Walsh, CEO of ITIC, welcomed the fact that tourism and hospitality businesses were allowed to re-open on June 29.
But he stressed that the viability of businesses was very much in doubt due to public health directives.
"Covid-19 is first and foremost a public health issue but it is having devastating economic consequences and Ireland's tourism industry has been hit very hard," Mr O'Mara Walsh stated.
He argued that Ireland should adopt the World Health Organisation's one metre social distancing directive and called quarantine "a blunt instrument that effectively means there is a closed sign above Ireland for any international tourists".
Tourism is the country's biggest indigenous industry and biggest regional employer and employs 265,000 nationally. The industry is worth €9.3 billion to the economy annually.
Figures from the Central Statistics Office for last month pointed to a 99% drop in visitor arrivals.
"Other countries across the EU are relaxing protocols, whilst maintaining public health standards, and Ireland should do the same. Too many jobs and livelihood are at stake," the ITIC CEO said.
ITIC has called for a €1.5 billion fund in grants and liquidity support for the tourism and hospitality industry as well as stimulus measures to kickstart demand including a reduced VAT rate and a staycation voucher for all households.
The ITIC also said today that Maurice Pratt has become its acting chairman for the summer.
Ruth Andrews has opted to step aside as Chair of ITIC for the next few months for the duration of the Government's Tourism Recovery Taskforce to which she was appointed independent Chairperson by Minister Shane Ross.
Ms Andrews remains a board director of ITIC and will resume her role as Chairperson of the industry representative body on the completion of TRT's work.
Meanwhile, almost nine out of 10 hoteliers across the country are readying themselves to reopen for guests by mid-July according to an industry survey undertaken by the Irish Hotels Federation.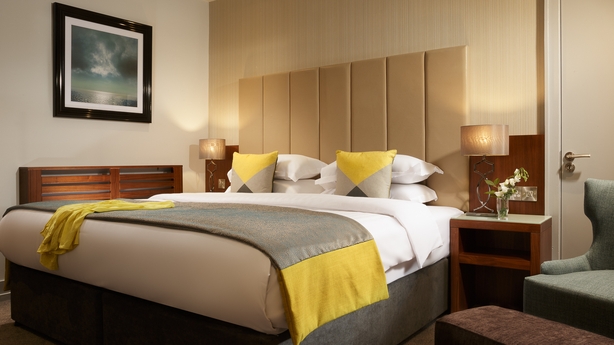 The survey of over 300 hoteliers was taken following the Government's decision last week to bring forward the re-opening date of hotels to the 29th June and the publication of operational guidelines by Fáilte Ireland this week.
Up to 90% of hotels closed as a result of Covid-19 pandemic restrictions and the industry is now implementing operating procedures to ensure everyone stays safe and guests can look forward to an enjoyable stay in an Irish hotel or guesthouse this year.
Hoteliers were asked about the measures they want to see from Government to assist in the sector's recovery.
The wage subsidy scheme (TWSS) and the need for a reduced tourism VAT rate were cited as the two most important supports necessary for the sector.
"The findings demonstrate the critical importance of Government support for the hotels sector in order to ensure the survival and long-term financial stability of tourism businesses," commented Tim Fenn, CEO of the Irish Hotels Federation.
He said the industry faces a serious challenge in terms of making up ground due to lost overseas business as highlighted by the survey.
"For the peak summer month of August, members project an average occupancy of 38% this year compared with an average occupancy of 90% for the same month last year - representing an enormous drop in projected business levels," Mr Fenn said.
"Irish tourism's heavy dependence on overseas markets and tour groups means there is plenty of availability for those hoping to enjoy a break in an Irish hotel or guesthouse this summer," he added.