Irish Ferries owner Irish Continental Group has said that car volumes are down 62% in the six months from January to June with total passenger volumes down 60%.
In a trading update, the company said the severity of the reduction in passenger revenue is dependent on the duration and nature of travel restrictions particularly over the peak Summer season.
ICG said the current level of uncertainty and the introduction of travel restrictions across the EU because of the Covid-19 pandemic has led to a significant reduction in current passenger traffic and forward bookings for what is normally the peak Summer season for Irish Ferries.
But ICG said the impact of Covid-19 has been more limited on its Ro-Ro freight business and its container and terminal division. 
Up to June 6, Ro-Ro volumes are down 4%, container volumes are down 13% with container lifts on ICG's terminals are down 14%.
ICG said the retention of the Common Travel Area (CTA) between Britain and Ireland is of major benefit to the tourism and hospitality sectors in Ireland. 
But it said the current Government position, of asking people from Britain who visit Ireland to self-isolate for two weeks, is not consistent with that of the UK Government who do not require people travelling to Britain from Ireland to self-isolate. 
"In addition, there is nothing to stop people from Britain visiting Ireland by transiting via Northern Ireland without the requirement to self-isolate which is clearly anomalous. We have written to the Government on this issue," it said.
ICG said that Covid-19 represents a unique set of challenges across society, adding that the company's key challenge is maintaining its part in the critical supply chains on and off the island of Ireland.
It said its services provide a "vital lifeline" service to the island of Ireland and beyond for food, drugs, medical supplies and in more recent times a high level of e-commerce goods.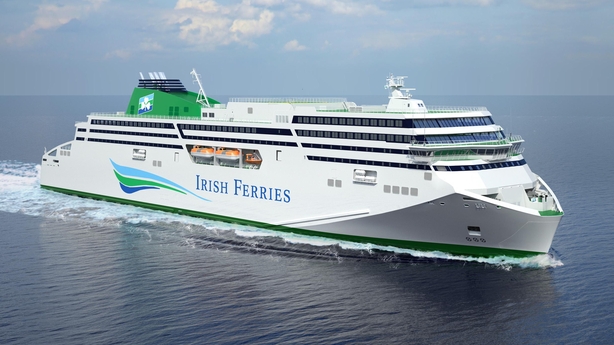 "In the absence of airline capacity, we also offer a vital lifeline service for essential passenger travel, including returning medical and caring volunteers and technicians to fix vital equipment in our hospitals and care centres," the company said. 
"We also provide an ability for our citizens to repatriate, where they must do so, to deal with emergencies at home. For these reasons we have and will maintain services on all our routes," it added.
ICG also said today that it has ended its contract with the German shipbuilder FSG, who were contracted to build a new vessel for Irish Ferries, after the German firm filed for insolvency.
ICG had paid a deposit of €33m for the vessel with the remaining 80% due on delivery of the ship. This deposit was protected by third party guarantees and has now been returned to ICG.
"The group is in a strong financial position to weather this Covid-19 storm," the company concluded.