Dublin is the highest ranked euro zone city in a list of the most expensive cities to live in for expatriate employees, the Mercer 2020 Cost of Living Survey shows.
Dublin is ranked 46th out of 209 cities around the world in the latest survey, which is designed to help multinational companies and governments determine pay rates for their expatriate employees.
As with recent years, one of the major factors influencing the city's ranking is the high cost of rental accommodation here. 
But the survey noted that Dublin remains an attractive location for expatriates when they decide to work abroad.
As Brexit progresses, organisations with EU headquarters in the UK may need to look for alternative EU locations, and Dublin is likely to be on the shortlist of preferred options, it added.
Today's survey shows that Hong Kong is the most expensive city in the world for expatriates, while Ashgabat in Turkmenistan is second and Tokyo is third.
Zurich remains in fourth position, while Singapore is in fifth, down two places from last year. New York City ranked sixth, moving up from ninth place.
Mercer's data was collected in March and it noted that price variances in many locations were not significant due to the Covid-19 pandemic. 
The world's least expensive cities for expatriates, according to Mercer's survey, are Tunis in Tunisia (209), Windhoek in Namibia (208).
For the survey, Mercer uses New York City as the base city for all comparisons and currency movements are measured against the US dollar. 
The survey includes over 400 cities throughout the world; this year's ranking includes 209 cities and measures the comparative cost of more than 200 items in each location, including housing, transportation, food, clothing, household goods, and entertainment.
Three European cities are among the top ten list of most expensive locations.
At number four in the global ranking, Zurich remains the most costly European city, followed by Bern (8), up four spots from last year.
The next European city in the ranking, Geneva (9), is up four places from last year. 
London is ranked 19th in the 2020 survey, while Belfast comes in 149th position.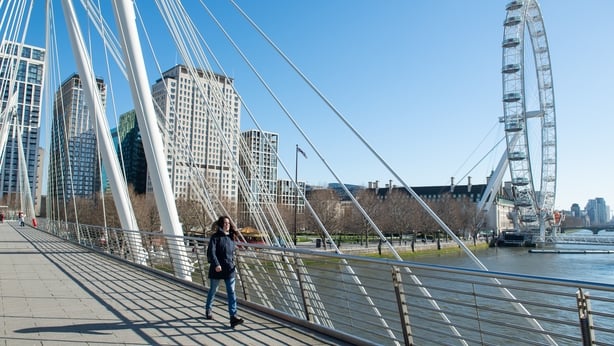 Mercer's 26th annual Cost of Living Survey finds that specific factors such as currency fluctuations, cost inflation for goods and services, and instability of accommodation prices, are essential to determining the cost of expatriate packages for employees on international assignments.
Noel O'Connor, Senior Career Consultant at Mercer Ireland, said that the challenging circumstances associated with the Covid-19 pandemic mean that, now more than ever, organisations need to support their expatriate work forces.
He said that despite an appetite to grow and scale globally while navigating the uncharted waters of a health and economic crisis, reductions in staff and salaries as well as changes to benefit programmes have challenged overseas expansion strategies.
"As organisations re-examine talent portfolios, mobility programmes, and remuneration packages with a keen eye that balances empathy with economics, accurate and transparent data is essential to compensate fairly for all types of mobility assignments, taking into account changes resulting from the current pandemic and subsequent market volatility," Mr O'Connor said.
"The Covid-19 pandemic reminds us that sending and keeping employees on international assignments is a huge responsibility and a difficult task to manage," said Ilya Bonic, Career President and Head of Mercer Strategy. 
"Rather than bet on a dramatic resurgence of mobility, organisations should prepare for the redeployment of their mobile work forces, leading with empathy and understanding that not all expatriates will be ready or willing to go abroad," Ilya Bonic added.