100 new jobs are to be created in Cork by a US manufacturer of essential oils and wellness products.
Utah based doTERRA is to construct its first manufacturing facility outside of the US, investing €10m in the project.
"doTERRA Europe is thriving and enjoying record growth as more people continue to share and use doTERRA's essential oils," said David Stirling, doTERRA Founding Executive and CEO.
"doTERRA sources so many of its essential oils from Europe, and we are thrilled that this facility allows us to greatly reduce our carbon footprint by ensuring that these oils intended for European customers never leave Europe."~
The new plant will be located at the Blarney Business Park and will be completed by the end of July and operational by September.
It will consist of clean rooms, bottling rooms, offices, a lab, cold storage and warehousing.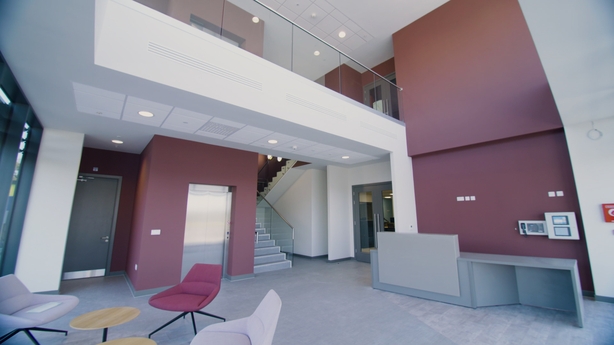 The roles at the company's European Manufacturing Headquarters are to be filled over the next three years.
10 staff have already been recruited and more will be taken on in the areas of warehousing and operations in August as preparations for the commencement of production in September begin.
Additional staff will then be added in areas like quality control, supply chain management, finance, legal and HR as production increases.
60 people have been employed in the construction phase of the project since it began last October.
doTERRA will both make and distribute its products around Europe from the factory.
Other international markets, including the Middle East and Africa, will also be served from the 95,000 sq ft facility.
Founded in 2008, doTERRA is a global leader in the aromatherapy and essential oils market, employing 3,500 people in the US and around the world.
The investment has been supported by IDA Ireland and has been welcomed by the Minister for Business, Heather Humphreys.
"doTERRA's investment is in line with IDA Ireland's strategy to continue to win investment and jobs in regional locations," said Martin Shanahan, IDA CEO.
"Ireland is the ideal gateway location to Europe, while Cork continues to be a world-class investment location for international companies.~ doTERRA's arrival in Cork shows the confidence business leaders have in a region that continues to assert its adaptability and agility despite some extraordinary challenges that have emerged as a result of the global pandemic."