The Central Bank has recorded a profit of €2.56 billion for last year, €2.05 billion of which has been paid to the state.
The figures are down slightly on 2018's record surplus of €2.38 billion and profits of €2.982 billion.
The Central Bank's annual surplus has risen sharply in recent years as a result of government debt the Central Bank acquired during the financial crisis, mainly related to the liquidation of Anglo Irish Bank in 2013. 
The Central Bank's annual report said key issues addressed last year included the final report of Tracker Mortgage Examination, with lenders paying more than €700m in redress and compensation to 40,500 customers affected by their failings. 
It also concluded eight enforcement actions, resulting in fines totalling more than €30m.
Governor Gabriel Makhlouf said the Central Bank is focused on promoting the welfare of the people of Ireland as a whole, and through its membership of Europe's Monetary and Banking Unions, the welfare of the wider people of Europe.
Mr Makhlouf said that when he took up the role as Governor in September, the Central Bank's focus was on preparations for Brexit, but today it is facing the challenges of an economic crisis caused by a global public health emergency.
He said actions taken in the first half of this year to respond to the crisis were built on the collective efforts of many people in the Central Bank during 2019.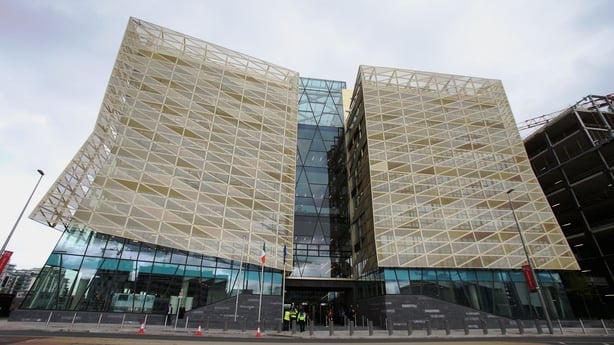 "Last year - as in the previous decade - we continued to focus on strengthening the solvency and stability of the banking sector and wider financial system, enhancing regulatory oversight, introducing more effective recovery and resolution regimes, and increasing protections for consumers," he said. 
"The initial resilience of the financial system to the shock of Covid-19, despite the severe dislocation in markets, is a testament to the significant efforts of the Central Bank's people and those of our European colleagues," he added.
The Central Bank chief cautioned that the impact of the pandemic will continue to be felt throughout society for some time. 
"We are committed to putting in place the necessary conditions to support households and firms through, and out of, the crisis," he stated.
Brexit will also remain an important priority for the Central Bank during 2020, he added.