A new survey shows that professionals are more likely to consider a job in the public sector than their peers in third-level education.
The Most Attractive Employers Index Ireland 2020 research was conducted by e-recruitment platform IrishJobs.ie, in partnership with employer brand specialist Universum.
The research found that multiple employers within the public sector ranked among the 10 most popular employers for professionals across business, IT, and health and medicine industries.
But employers in the public sector were not listed among the top 30 employers for business or IT students.
---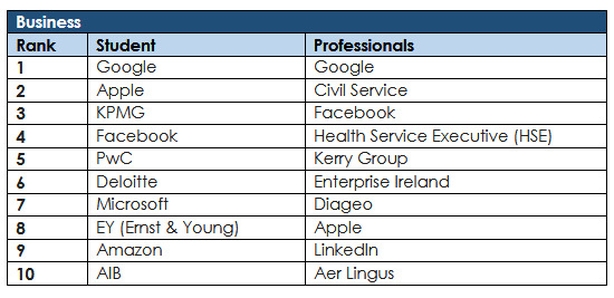 ---
Orla Moran, General Manager at IrishJobs.ie, said that employers today are now more aware than ever of how they are perceived by different audiences, including their existing employees and prospective hires.
"This perception directly impacts their ability to recruit and retain the best talent, and by extension, has the potential to either cost or save organisations significant amounts of money," Mr Moran said.
Orla Moran said today's survey shows the changing priorities among students and professionals, with students wanting to work for international employers on the cutting edge of innovation, where there is potential to earn significant amounts of money and opportunities to travel.
"However, as professionals progress in their careers, their priorities change and considerations such as work-life balance and job security come to the fore," she added.
She also said that employers must remain agile to changing market conditions.
IrishJobs.ie said that since Covid-19, the world of work has changed, and so too have people's priorities. An organisation's recruitment and retention strategy must reflect this.
"For example, only last week, Twitter announced that it intends to give its global workforce the option of working from home on a permanent basis. This would have been completely unforeseen even 12 weeks ago, however today, many audiences are seeing this development as a logical next step in the evolution of how we work," Orla Moran said.

A total of 11,769 students and 7,314 professionals across business, IT, health, engineering, and natural sciences in Ireland took part in the survey.