The credit union sector took the top spot overall as the most reputable organisation in Ireland, the latest Ireland RepTrak 2020 study shows.
The study is based on the perceptions of over 7,000 members of the public and was completed between early January and early March of this year.
It measures the level of trust, respect, admiration and esteem the public has for 100 organisations in Ireland, along with other reputation indicators. 
Credit unions were given an Excellent Reputation Pulse score of 83.7 for their role as a "trusted cornerstone" of local communities with over 3.6 million members nationwide.  
They also scored consistently well in six of the seven reputational drivers, leading the way in Governance, with strong performance achieved in Products & Services, Innovation, Workplace, Citizenship, Leadership and Performance.
Paul Bailey, Head of Communications and Customer Experience at the Irish League of Credit Unions, said the movement's strong reputation performance reflects its heritage of providing inclusive and stable financial supports for all in communities nationwide. 
"Our local community orientation combined with our friendly and caring personality traits supported by our focus on strong governance led by our member-shareholder ethos has resulted in high levels of public trust in Credit Unions," Mr Bailey said.
"We have been supporting our members over the last 60 years and today's Covid-19 crisis is no exception, we are adapting in different ways to meet the needs of our members and will continue to deliver on our purpose," he added.
 
The other top ten companies in the Ireland RepTrak 2020 study were Bord Bia, Boots Ireland, IRFU, Lidl, Tourism Ireland, An Post, Samsung, Kerry and Microsoft.
In an effort to understand the impact of Covid-19 on organisations in Ireland, The Reputations Agency also launched their Purpose Power Index study today.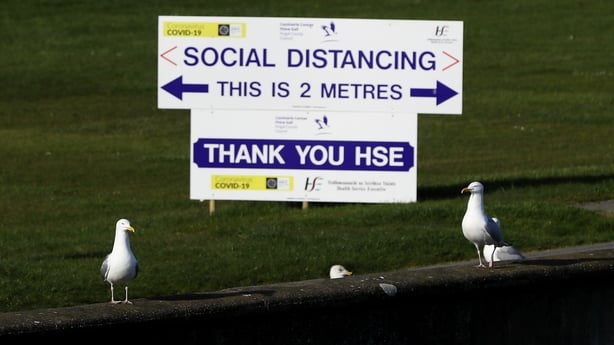 This study aims to identify the organisations and sectors that the Irish public believes have performed best during the current pandemic and measures the degree to which organisations perform against four elements - whether they are improving lives, acting beyond profits, acting for a better world, and benefiting society.
The study shows the top five organisations and sectors leading the response to Covid-19 are the HSE, An Garda Síochána, the Government, An Post and the Retail Food/Supermarket sector.
Niamh Boyle, Managing Director of the Reputations Agency, said there has been a shift in Ireland, economically, politically and socially with a new focus on "purpose". 
"A strong purpose focuses on more than revenue and growth, it is inspirational, forward-looking and speaks to the greater, positive impact an organisation aspires to achieve," Ms Boyle said. 
"Purpose can be an organisation's new weapon, helping you to shape your organisational values, build internal alignment, coherence, and consistency, enhancing your brand and delivering a stronger reputational impact. Ultimately, purpose is the engine of long-term profitability," she added.