Central Bank Governor Gabriel Makhlouf said the numbers of people being supported financially by the State because of the Covid-19 crisis are extraordinary. 
Speaking on the Today with Sean O'Rourke programme on Radio One, the Central Bank boss said the measures are being replicated in one way or another across most of the industrialised world. 
Gabriel Makhlouf said the most important thing about supports such as the pandemic payments is that they are timely and targeted, but warned they also have to be temporary.
Mr Makhlouf said there needs to be a plan to consider how they can be withdrawn.
Figures this week showed that 598,000 people are receiving the €350 Covid-19 Pandemic Unemployment Payment (PUP), an increase of 7,000 on the previous week, and an extraordinary figure considering the payment was only launched on 16 March.
Governor Makhlouf also said today there is potentially a risk that some people will find themselves unable to complete house purchases as a result of the coronavirus outbreak.
He said it was important that borrowers keep an open and early channel of communication with their lenders and vice versa. 
Mr Makhlouf said it is in everyone's interests that banks make prudent lending decision, unlike the "reckless lending" of the past. 
Anything that is done, he said, should be done in a fair and professional way that has the customer at the forefront of whatever the bank decides to do. 
On the EU's response to the Covid-19 crisis, he said it is imperative that the EU has a recovery plan to support all its member states out of this crisis.
Any plan, he said, must be ambitious and co-ordinated.
"Personally, I am a bit disappointed in some of the reactions we've seen," he added.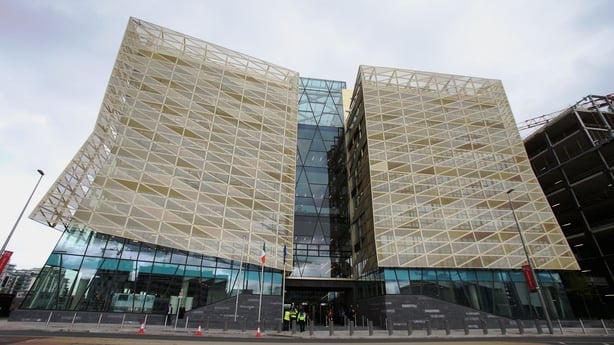 From a central bank perspective, Gabriel Makhlouf said the focus was to ensure the financial system is robust and ready to support the people through the crisis and recovery.
Financial systems have spent the last ten years trying to ensure the system is resilient and won't fall over again, he added. 
One of the requirements was that banks set aside some extra capital which they could use if there was a shock, such as the one we are experiencing now. 
We need your consent to load this rte-player contentWe use rte-player to manage extra content that can set cookies on your device and collect data about your activity. Please review their details and accept them to load the content.Manage Preferences
He said that banks were told in the middle of March they could use this extra capital to offset losses or sustain losses on their balance sheets. 
This, he said, is how banks are able to offer mortgage holders a break from payments as well as other measures they have taken.
The Central Bank chief also said today he believes the worst case scenario for economic growth in the euro zone this year is "more of a realistic one" and should be used as a base for planning. 
The European Central Bank has said its worst case scenario sees the euro zone economy contract by 12% GDP this year. 
The European Commission yesterday forecast that GDP in the euro zone could fall by 7.7% due to the outbreak of Covid-19.
When asked if this meant that taxes would have to go up, the Governor said that was for governments to decide. Those were political decisions, he said and there are always "trade offs" between spending and taxation. 
Gabriel Makhlouf also said that a German Constitutional Court ruling this week that the European Central Bank had exceeded its powers will have no impact on the ECB's actions to ensure there is adequate liquidity throughout the euro zone.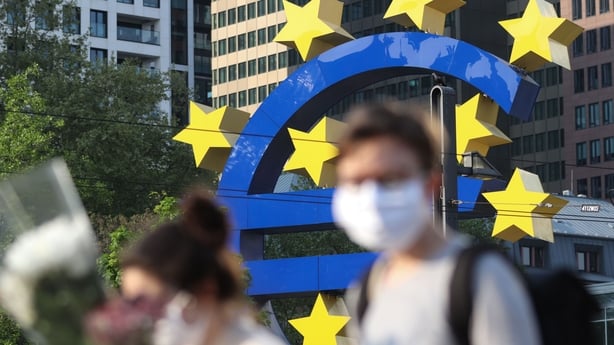 "I think it's an interesting judgement, I think fundamentally it doesn't actually get in the way of the ECB carrying on with its incredibly important job, especially at this time in the crisis," he said.
"We are determined to respond forcefully to the challenges and to do whatever it takes to deliver our mandate," Gabriel Makhlouf - who is also governing council member of the ECB - added. 
"The judgement is directed at the German government and the German parliament. It looks as if it runs counter to what the European Court of Justice indicated just over a year ago but the ECB itself acts very transparently," he said.
Mr Makhlouf was speaking from Greece where he travelled to before the global lockdown for a long weekend to visit his 95 year old mother, who was diagnosed with pneumonia shortly after his arrival and spent four weeks in hospital. 
She is now back home but needs 24 hour care.
He said the miracle of technologies have allowed him to balance his duties as a son with his duties as a governor, adding that he is in constant contact with Central Bank officials.