The chief executive of AIB has said he is hopeful that there will be an announcement soon by the banks here of a second phase of payment breaks for customers suffering financially as a result of the Covid-19 crisis.
Colin Hunt told RTE News that the sooner clarity can be brought to the situation the better. Currently AIB and the other main retail banks here have agreed to offer repayment breaks until the end of June to customers who have seen their incomes fall because of the coronavirus restrictions.
"It is very much our thinking that we will want to be in a position where we have a second payment break available to our customers," he said
"We are working well and in a very collaborative fashion with our industry colleagues, the other retail institutions around the country and indeed with the regulator."
"I think is fair to say we all want to see a second payment break introduced. And I am hopeful that we will see an announcement on that in the not too distant future."
Mr Hunt said people are dealing with a massive amount of health, economic and societal uncertainty at the moment and as soon as the bank is in a position to make an announcement on an extension to payment breaks the better, in order to give people certainty.
AIB has so far processed more than 40,000 payment breaks for customers. 
16,000 of these relate to mortgages, 12,000 were for small and medium sized enterprises and 12,000 were for personal customers. 
Mr Hunt wouldn't speculate on the likely impact the payment breaks would have on non-performing loans, saying it is too early to do so.
"Our job is to give customers breathing space and room during the health emergency and then to support them as the country gets back to work over the course of the next couple of months," he claimed.
The CEO also said he does not anticipate further redundancies at the bank beyond the 1,500 earmarked between now and the end of 2022, despite the Covid-19 emergency.
He said the targets announced last month remain the same and if anything have been underlined rather than undermined.
"At the time we announced the strategy we also indicated that our headcount would be below 8,000 by the end of 2022 and we continue to target that outcome," he stated.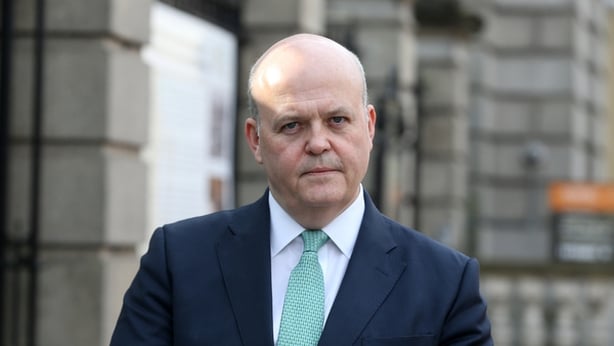 He also said there were no plans to scale back the branch network as a cost saving measure.
"I'm hugely committed to our branch network, it is a very very important part of our customer engagement model," he said.
"We have by some margin the most popular Irish banking app out there. But a substantial number of our customers still choose to engage with us through our branches."
"We made a very deliberate choice at the start of this crisis to keep all our branches open, with the exception of the ones that were on university campuses and on the campuses of third level education. 
"That was done to continue to accommodate customers who want to engage with us in person in branch, but secondly it was a very important sign of stability at a time of great uncertainty and change."
He declined to comment on when AIB would restart its deferred plan to sell a tranche of non-performing loans on owner-occupied properties, saying only that at this point the entire effort of the organisation has been mobilised with the sole aim of supporting customers.
Mr Hunt said credit markets which had been far more volatile in earlier weeks of the Covid-19 crisis had become more calmed.
But he added that in any event, AIB went into the emergency in good shape, with strong capital and liquidity ratios that are far stronger than those the bank entered the last crisis with.
Earlier Mr Hunt told shareholders that since the bank reported its full-year results for 2019 in March, Covid-19 had thrown the country into a state of crisis. 
Mr Hunt made his comments during the bank's AGM, which this year took place via teleconference due to the Covid-19 restrictions. 
"The pandemic is an event none of us will have experienced before in our lifetimes," Colin Hunt said. 
"As the largest bank in the Irish state we are one of the principal institutions that are being relied on to sustain economic wellbeing through this crisis," Mr Hunt said. 
He said that as a financial institution at the heart of Ireland's economy, AIB must be put on the strongest possible footing with a solid balance sheet, a robust capital structure and a controlled cost base. 
"The steps taken in recent years were made with a view to positioning us for any headwinds that may come in the future," he told shareholders. 
"We did not see Covid-19 and the impact on the global economy coming but it is clear now that we took the right approach and that we are now well positioned to face the challenges that lie ahead," he added. 
Mr Hunt said that a further trading update would be issued by the bank on 12 May.  
The CEO said that while steady progress had been made on a number of fronts, more work needs to be done in the next phase of its strategic development. 
This will see the bank being simplified, streamlined and strengthened , he said, adding that his strategic priorities outlined earlier this year remain unchanged. 
In relation to the tracker mortgage controversy, Mr Hunt reiterated the bank's view that although they are to receive further compensation in the coming months, a group of 5,900 mortgage holders who were not offered a tracker rate when they were entitled to one as they rolled off a fixed rate over a decade ago, had not been disadvantaged. 
In March, the Financial Services and Pensions Ombudsman made a finding in favour of a complaint made by one of these customers.
The Ombudsman ordered that the capital balance of their mortgage at the date of the roll off of the fixed rate be written down by 12%, and that the interest on that write-off amount be refunded.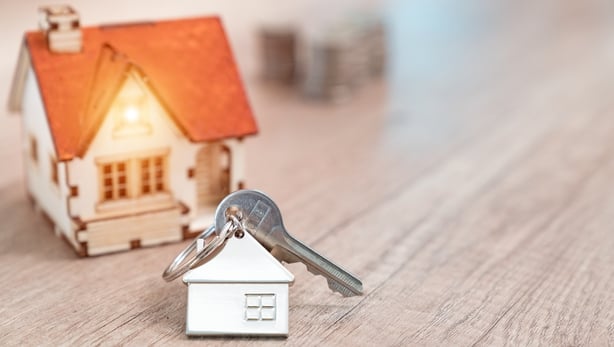 Arising from this decision, AIB made a decision to apply the ruling to all 5,900 of the customers in the same circumstance, at an estimated cost of €300m. 
"Our view has always been that these customers were not disadvantaged by not being offered a tracker mortgage because from October 2008 onwards, we believe that tracker mortgages would have been more expensive than other rates on offer, if trackers had continued to be available," Mr Hunt said. 
"In the Tracker Mortgage Examination process these customers received compensation of €1,000 plus €615 towards independent advice and, like all customers who were included in the Tracker Mortgage Examination, they had the right to appeal the compensation to the Independent Appeals Panel or to complain to the Financial Services & Pensions Ombudsman."
However shareholder Brendan Burgess, who campaigned on the issue, challenged the bank's decision and asked would it be putting the customers concerned on a tracker mortgage rate for the remainder of their term. 
He also criticised what he described as the "flawed arguments" put forward by the bank in its defence and said it was extraordinary that the non-executive directors who are paid fees of between €100,000 and €365,000 each year, did not point out how flawed these arguments were. 
Mr Burgess also asked how many customers from the group had taken cases to the courts on the matter. The bank said that 12 cases had so far been initiated in the courts. 
Colin Hunt said the redress payments would be paid to the customers involved in July and August, while senior non-executive director Tom Foley said directors had always asked challenging questions on the matter, but had concluded there was no detriment to the customers concerned. 
Mr Hunt also outlined to shareholders the other measures being taken by the bank to assist customers through the Covid-19 pandemic, including keeping most branches open, providing working capital support to SMEs, postponing transaction and maintenance charges for impacted customers and waiving contactless transaction fees. 
 
"There is also a responsibility to be prudent in our lending, as much to protect the customer as to protect the bank," he said. 
"But, right now, our focus is to shore up our customers, to back them," he said. 
Mr Hunt also explained the bank had decided to withdraw its proposal to pay a dividend to shareholders, respecting a recommendation from the ECB to all European banks supervised and regulated by it. 
"Your group has a strong balance sheet and capital levels well in excess of regulatory requirements," he said.
"We came into this crisis well-funded and with one of the highest capital ratios in Europe, and it is this balance sheet strength that enables us to support our customers and the economy at this time of great uncertainty," the AIB CEO added.