Commercial property company Hibernia REIT said that while it expects activity in occupational markets to slow until the Covid-19 crisis abates, some lease negotiations are continuing. 
Today it announced a pre-let deal with 3M Digital Science Community, a subsidiary of science-based technology company 3M Company, for office space over three floors in its 2 Cumberland Place development.
The company said it is too early to have full visibility of the impact of Covid-19.
But it said it is in a strong position with low leverage, substantial cash and undrawn facilities, and a diverse range of tenants, many of which are on long leases. 
Hibernia REIT said that all its head office staff are working from home, but its managed buildings remain open and are fully accessible by tenant employees as required.
It said that as work on development sites in Ireland was suspended from March 28 in line with the Government's decision to halt all non-essential construction activity, it has secured 2 Cumberland Place until work on finishing the new 57,000 square foot office building is allowed to restart. 
Kevin Nowlan, Hibernia's chief executive, said the company's priority is to ensure its staff, tenants and suppliers are safe in this challenging period. 
"We will continue to work closely with our tenants and suppliers and to follow all instructions and guidance from the authorities," he added.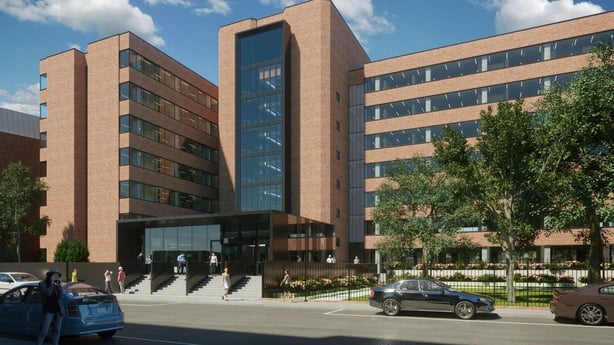 In a trading update today, Hibernia REIT said that in the quarter to March 31, it secured three new office lettings on 56,000 square foot of office space, adding €3.3m to its contracted rent and reducing the vacancy rate in the in-place office portfolio from 12% to 7%. 
The largest of these deals was the letting of the remaining 47,500 square foot in 2 Windmill Lane to Zalando, the online fashion platform, which was announced in February
"Since March 31, 2020 we have pre-let the fourth, fifth and sixth floors in 2 Cumberland Place to 3M. The lease term is 10 years, with an option to extend for a further five years at expiry," the company added.
It also said that 87% of its commercial rent was collected within seven days of its April 1 quarter day and 93% of the residential rent for the month of April was collected at the same date.
In a note today, Goodbody Stockbrokers said that Hibernia REIT is in a fortunate position compared to many of its UK and European peers.
Goodbody said the company's rent payment rates for the second quarter have been solid, its tenant base is a concentration of high quality, well capitalised low risk occupiers and its balance sheet is increasingly defensive. 
"Live developments are minimal (only 2 Cumberland Place), thus minimising risk surrounding construction and vacancy," the stockbrokers added. 
Meanwhile, Investec also said Hibernia has a strong balance sheet and its conservative approach to leverage now provides additional comfort. 
"While uncertainties are obviously very elevated at present, Hibernia is well positioned to deal with them," Investec added.