As businesses remain shuttered owing to Covid-19 restrictions, hundreds of producers and store owners have moved their offerings online, many for the first time.
Help is available to make the switch, which can be a daunting move.
Dead Centre Brewing is a craft microbrewery and eatery on the banks of the River Shannon in Athlone.
Having been awarded the title of Most Innovative Pub in the North East Region at the Irish Pub Awards last November, it was looking forward to a successful 2020 until, like thousands of other businesses across the country, it was faced with sudden closure as the Covid-19 pandemic took hold.
"Craft breweries are feeling the pinch of Covid-19 really strongly," Liam Tutty, founder of Dead Centre Brewing said.
"The pubs, their main route to market, are now closed and as people are being encouraged to stay at home, buying at off licences is less of an option."
Living up to its billing as an innovator, Dead Centre didn't waste time in coming up with a way to sell its produce.
Liam Tutty joined forces with a group of fellow brewers and established an online store, beercloud.ie.
Now consumers can go onto the platform, order their favourite craft brews and have it delivered to their homes within a day or two. The hub has opened to other small brewers with names such as Black Donkey, St Mel's, Wide Street, 12 Acres and Ballykilcavcan coming on board and new names are being added all the time.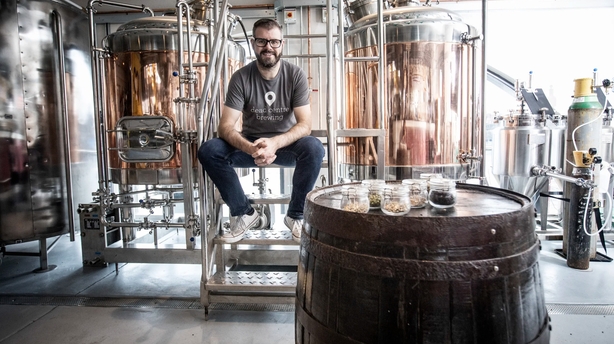 Craft brewing is a small market here accounting for just 2% of the beer market in Ireland, but, as Liam Tutty explains, it accounts for about 70% of employment in the beer industry.
"It's important to us to do everything we can to safeguard those jobs and to keep those breweries afloat."
It's just one example of an industry that's turning to the online market place, not just to sell goods, but to keep their brand relevant and active as the economy enters an uncertain period.
While beercloud is a niche example, many other companies are coming together under different guises as the shift to online commerce accelerates at a rate perhaps never seen before, certainly for small enterprises.
Virtual shopping centre
One port of call for many is the Doorstep Market, effectively an online shopping centre where small Irish businesses with no previous e-commerce presence have congregated in recent days to get their goods onto the virtual shop floor while traditional bricks and mortar outlets are shuttered.
The idea was conceived by Grace Tallon, Director of Newpark Music Centre, and Joe O'Connor, an official with the union, Forsa. The site was constructed over the past two weeks with the assistance of a group of volunteers who put together the bones of the operation. It now boasts over 150 outlets selling everything from goat's milk yoghurt to pet treats.
"It's a free e-commerce platform where Irish businesses can get online and start trading quickly and easily," Grace Tallon explained.
"Businesses can also use the site to collaborate on offers and deliveries. And people can go there to support local and buy Irish."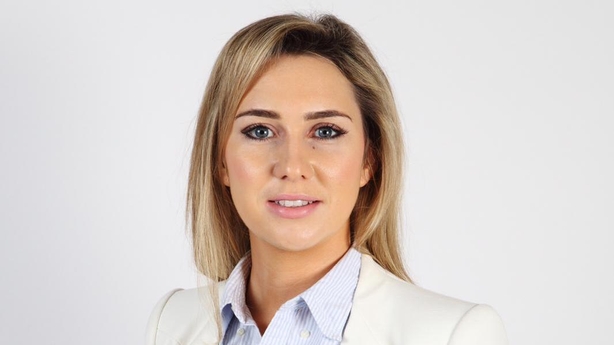 Learning the online ropes
For those businesses hoping to make a longer term investment in their online presence, there are a number of online training options aimed at getting their business from the main street into the virtual trading space.
Facebook is running a free weekly training event online called 'Boost with Facebook'. It goes live on Thursdays at 12pm.
The first was held last Thursday in partnership with Shopify and covered the basics of building a website.
Future seminars will look at topics such as marketing your product effectively on mobile, hosting a virtual event and using different channels to communicate with a diverse range of customers.
"We will walk entrepreneurs through a step by step guide on how they can adapt and even thrive during these challenging times," Ciaran Quilty, Vice President of Global Business Group at Facebook said.
Facebook also recently announced a $100 million grant programme to help 30,000 small businesses in 30 countries around the world, including Ireland. That could equate to an amount of over €3,000, which in these challenging times, is worth inquiring about.
The Digital Marketing Institute is also offering training courses in the use of digital marketing channels, social media marketing and e-commerce strategies among other areas. They're available free of charge through its Power Membership programme.
And the Small and Medium Enterprise Association, ISME, together with Griffith College, is also running a series of free online workshops, aimed at helping the SME sector to put strategies in place to help them recover from the impact of the pandemic.
The workshops take place from 10.30 am to 12.30pm on Mondays, Wednesdays and Thursdays and are available to view upon registration with ISME or Griffith College, via their websites.
Making the leap to digital
The prospects of trading online can be daunting for businesses who haven't conducted commerce in the online domain before.
We need your consent to load this rte-player contentWe use rte-player to manage extra content that can set cookies on your device and collect data about your activity. Please review their details and accept them to load the content.Manage Preferences
And while the various training courses on offer are a great support in giving businesses the tools to get themselves online, they will likely need guidance on their journey.
The eCommerce Association of Ireland has established a task force of professionals to assist businesses as they make the transition. And they're looking for more people with expertise in the area to sign up.
"We are asking company leaders who have experience in startups, established online services and those who have been trading online for a long time to get involved," Niall Bodkin founder of the eCAI said. 
"Their knowledge of the industry could be invaluable to others who are confused about payments, transaction protocols, technology, security and the path from click to collect or your goods arriving at your door."
The group has had an overwhelming response to its call but it's looking for more experienced individuals from developers to consultants to designers and digital marketers, to sign up. They can do so at www.ecai.ie/taskforce.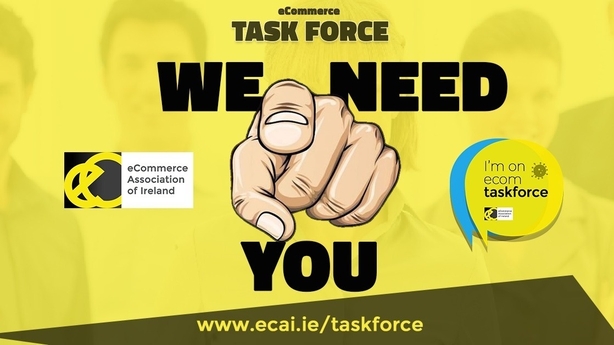 Charities going digital
The innovation that's happening is not confined to commercial operations.
Charities, which rely on shops in cities and towns throughout the country for a portion of their income, have taken to selling their goods online in an effort to keep money flowing into the coffers during what's expected to be a difficult period ahead for donations as the country looks to be entering recession.
The National Council for the Blind of Ireland, the second biggest charity retailer here, has expanded its partnership with the online shopping platform, Thriftify, which specialises in connecting charities with buyers, to keep the connection open with their customer base.
They initially developed a trading relationship shortly after Thriftify was established to sell books and other small items but the NCBI is now expanding its presence on the platform to sell fashion items as well.
"Fashion is a new area for us. Up until now, we've focused the technology on items that are barcoded," Rónán Ó Dálaigh, co-founder and CEO Thriftify said.
"We've had to turn things around incredibly quickly to get the solution for fashion working but we're delighted to be able to help in whatever way we can."
Is selling clothing items, some of which have been pre-worn, the ideal market to be entering into during a pandemic?
"All of the items have been steam-cleaned and many are brand new," Rosie Henson, NCBI Head of Retail said.
"The operation, based in the NCBI's warehouse in Naas, is following all government guidelines regarding social distancing," she added.
Surge in Deliveries
The boost in e-commerce transactions is reflected in the numbers being reported by delivery companies. DPD Ireland said it had experienced a 200% increase in deliveries of electrical goods in recent weeks with food and pet supply volumes up by 100%. Des Travers, CEO of DPD Ireland, said the company had seen a mix of retailers moving their presence online.
"It's a lifeline for their revenue," he said.
Mr Travers said he expected a slowdown in the pace of demand as things gradually get back to normal and people start to watch their wallets more in the coming months.
"People will tighten up their spending. We haven't seen it yet, but I expect they will do so."