New car registrations for March plunged by 63% compared to the same time last year, new figures from the Society of the Irish Motor Industry show, as Covid-19 has resulted in the closure of car showrooms.
SIMI said that 6,174 new cars were registered in March compared to 16,687 in March 2019.
Registrations so far this year are also down 20.5% on the same time last year.
Today's SIMI figures also show that used car imports for March sank by 48.1% and year to date imports are down 34.9% to 17,471 from 26,832 the same time last year.
It also said that Light Commercials vehicles (LCV) sales decreased by 52.9% in March, but Heavy Goods Vehicle registrations are up 17.6%.
Brian Cooke, SIMI Director General, said that the health of the nation is the overriding priority for the motor industry and it will assist the State in any way it can during this pandemic.
"While showrooms, service and other activities within the industry are closed, members are available to assist in emergency call-out or delivery services. This will be vital in keeping essential and emergency services moving," Mr Cooke said.
He said the motor industry and its employees, like so many industries, is feeling the devastating impact of Covid-19.
"Even before the crisis commenced, the new car market was in decline, and this fall has accelerated rapidly in the last fortnight with new car activity down nearly two-thirds on last year," Brian Cooke said.
"Whatever the duration of this crisis, once we emerge, we will need to see decisive and ambitious action from Government to protect the nearly 50,000 jobs in our sector," he added.
SIMI noted that the top selling car in March was the Toyota Corolla.
It also said that the top selling car brands so far this year are Toyota, Volkswagen, Hyundai, Skoda and Ford, while the five best selling models are the Toyota Corolla, the Hyundai Tucson, the Volkswagen Tiguan, the Ford Focus and the Skoda Octavia.
Meanwhile, the Windsor motor group said it is adapting to social distancing by enabling customers to buy cars online from their home and to arrange for contactless delivery.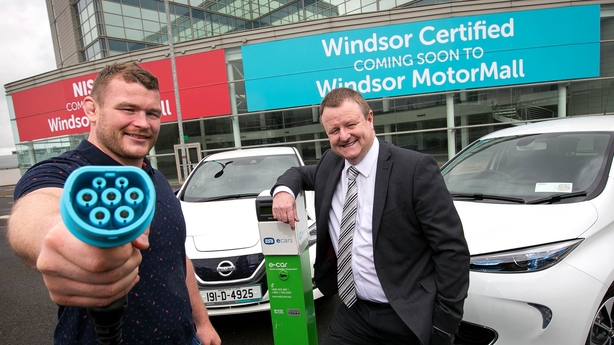 Windsor said it is experiencing a significant surge in interest from online car buyers as consumers adapt to the crisis and the temporary closure of car sales showrooms nationwide.
"Every car dealer is going to have to adapt to online selling and contactless delivery when sales activity resumes in the coming weeks and months. We know that consumers are spending a lot of time online during the lockdown and we are witnessing a big surge in our web traffic," Peter Nicholson, Managing Director at Windsor, said .
In light of the current conditions, Windsor have added a contactless delivery service for its online buyers for when the market reopens, he said.
Windsor has invested over €1m in the development and launch of its online sales platform in late 2018, enabling consumers to buy, finance and trade in cars without visiting a sales showroom.