A new survey by business group Dublin Chamber reveals that around half of companies have already experienced a hit on their turnover as a result of the coronavirus outbreak
More than 400 companies took part in the Dublin Chamber survey, which was carried out between 11am on Monday March 9 and 11am today.
It found that businesses are apprehensive about the potential economic impact of the coronavirus, with 97% expressing some level of concern.
60% of businesses said they are "very concerned", while 37% said they were "somewhat concerned".
It also reveals that 51% of businesses surveyed said that Covid-19 has had an adverse impact on their revenues so far.
Of those companies who have experienced a decline, 59% said the revenue reduction has been less than 10%, while 16% noted a hit on revenues in the region of 11-20%.
Just shy of 1 in 10 firms have experienced a reduction of 21-30%, while 5% have saw revenues fall by 31-40%.
But 6% reported a 41-50% hit, while 5% note an impact greater than 50%.
So far, the revenue impact has been most widespread in the retail and wholesale and the accommodation and food services sectors.
Dublin Chamber noted that company size does not appear to be a factor in how much revenues are impacted.
The survey also highlights a high level of preparation and contingency planning under way throughout the business community, with four of five reporting that they already have a continuity plan in place.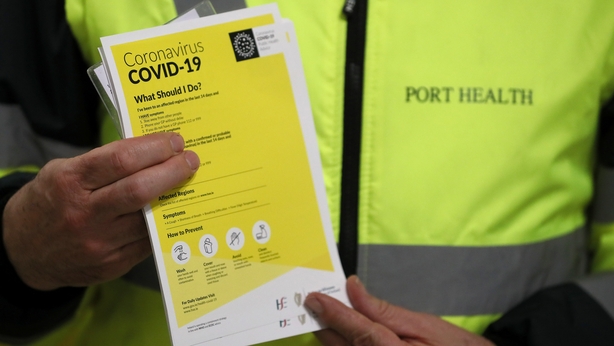 Around six in 10 businesses said they are using the Business Continuity Planning checklist issued by the Department of Business Enterprise and Innovation.
Businesses are taking a similarly pro-active approach to health and hygiene information and the vast majority of employers (92%) have shared HSE advice on Covid-19 with their staff.
Many companies are also testing or considering the introduction of remote or flexible working procedures to deal with any health issues arising in the workplace.
71% of firms surveyed said that they are in a position to implement remote/flexible working at short notice, though some have questioned how sustainable this would be in the long-term.
Another 17% of companies report that they are working on a plan to allow staff to work remotely, while the remainder have no such plans or say that it is not possible for their business.