New British finance minister Rishi Sunak announced a spending splurge to ward off the economic effects of coronavirus in his maiden budget today.
Riski Sunak, a 39-year old former Goldman Sachs banker, became finance minister in chaotic circumstances last month.
His predecessor Sajid Javid unexpectedly resigned over a demand by Prime Minister Boris Johnson that he sack his team of advisors. 
That thrust Sunak, who backed Brexit, into Britain's second highest political office at a time of heightened uncertainty over the country's future relationship with the European Union and a burgeoning global crisis over the impact of coronavirus. 
Today he stood up in parliament to warn of a significant but temporary impact on the British economy. 
"I know how worried people are, worried about their health, the health of their loved ones, their jobs, their income, their businesses, their financial security," he told UK politicians. 
"And I know they get even more worried when they turn on their TVs and hear talk of markets collapsing and difficult times coming," he added. 
By way of reassurance, he promised "whatever it takes" to support the UK economy, unveiling a £30 billion stimulus plan.
That vindicated those who bet last month that Sunak, a Johnson loyalist, would be less of a political obstacle to higher spending than Javid. 
Usually a smiling, energetic media performer, Sunak was grave as he appealed for cross-party unity to tackle the epidemic and its fallout. 
"This house (parliament) has always stood ready to come together, put aside party politics and act in the national interest," he said. 
"We have done so before. And I know we will do so again,"  he added.
Mr Sunak's comments came shortly after the Bank of England slashed interest rates in a double-barrelled stimulus package to tackle the risk of a recession.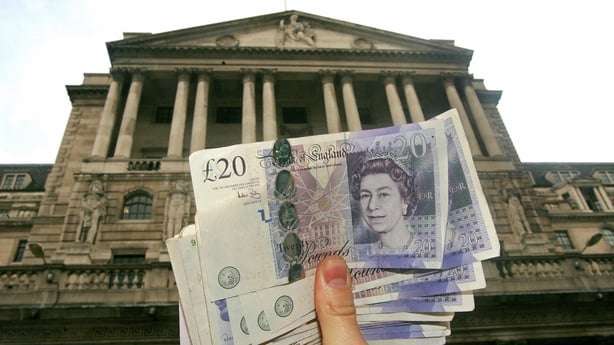 British Prime Minister Boris Johnson had hoped the first tax-and-spending plan of his new government would showcase his plans to direct investment towards poorer regions, where voters helped him to a big election victory in December. 
But with medical officials warning of an expected jump in coronavirus cases in the coming weeks, Sunak has new spending priorities that could force him to relax the government's self-imposed borrowing rules. 
Against a backdrop of plunging stock markets worldwide and signs of a slowdown appearing in Britain's economy, the Bank of England cut its key rate by half a percentage point to 0.25%, echoing last week's emergency move by the US Federal Reserve. 
The Bank of England also introduced a new programme for cheap credit and reduced a special capital buffer to give banks more room to lend. 
The UK economy unexpectedly flat-lined in January even before the impact of the coronavirus kicked in, according to official data published today.
Mr Sunak also said today he was scrapping business rates for small firms in an "exceptional step" to help them deal with the disruption caused by the outbreak of coronavirus. 
Business rates, a particular burden for retailers, are taxes to help pay for UK local services, charged on most commercial properties. 
They are currently calculated according to the value of a property and have an annual inflationary uplift, or multiplier. 
"Our manifesto promised that for shops, cinemas, restaurants, and music venues with a rateable value of less than £51,000 we would increase their business rates retail discount to 50%," Sunak told parliament as he delivered the annual budget. 
"Today I can go further and take the exceptional step for this coming year of abolishing their business rates altogether," he added. 
Britain's retail sector has for years complained that the current business rates system was unfair and needed reform. 
Lobby group, the British Retail Consortium (BRC), points out that the industry is the largest private sector employer in Britain, employing about three million people. 
While it accounts for 5% of the UK economy, it is burdened with 10% of all business taxes, and 25% of business rates. 
The BRC argues this disparity is damaging Britain's high streets and harming the communities they support.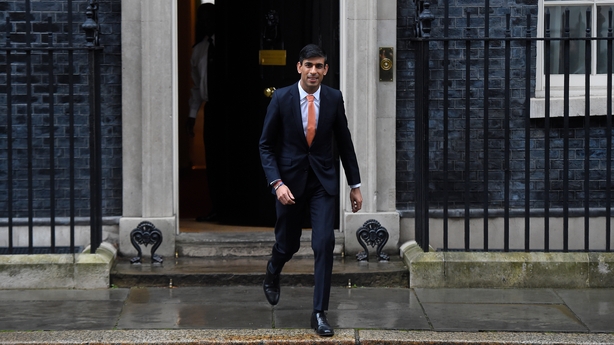 Chancellor Rishi Sunak also today scrapped a planned cut in corporation tax. 
Mr Sunak is expected to raise around £6 billion from scrapping a planned drop, money he indicated could be spent on hospitals and doctors across the country.
"Business benefits from our NHS. So, as promised in our manifesto, the corporation tax rate will not be cut this year, but will remain at 19%, still the lowest rate in the G20," he said. 
The UK government had previously promised to reduce the level of corporation tax from 19% to 17%.
Mr Sunak had been widely expected to scrap the promised cuts in corporation tax, but some experts had thought he might keep it as a short-term measure.
The cut was meant to come in this April, however the move to scrap the drop was already floated last year. 
Prime Minister Boris Johnson last year told business leaders that the charge would not drop to 17%, allowing the Government to free up money for the NHS.
All limited companies are charged 19% on their annual profits, a rate that was set in April 2016. 
Trade and housing associations and members' clubs can also be charged corporation tax.