In the end, it came as no huge surprise.
The demise of Flybe had been broadly anticipated - although that's cold comfort for stranded and out of pocket passengers and the thousands of directly and indirectly employed workers who will be worried about their jobs this morning.
But the proverbial writing had been on the wall for Flybe for quite some time.
The largest independent regional airline in Europe - operating between 81 airports - Flybe was owned by Virgin Atlantic, Stobart Group and Cyrus Capital.
Over the past year or so, they collectively had injected more than £135m into the firm to try to keep it afloat.
£25m of that was pledged in January in a rescue package that saw the British government agree to match the owners' support with a potential loan, a deferral of taxes and a review of local flight tax rules.
That pledge, however, was met with a chorus of opposition from rival airlines who argued that the state should not be bailing out a company that was failing.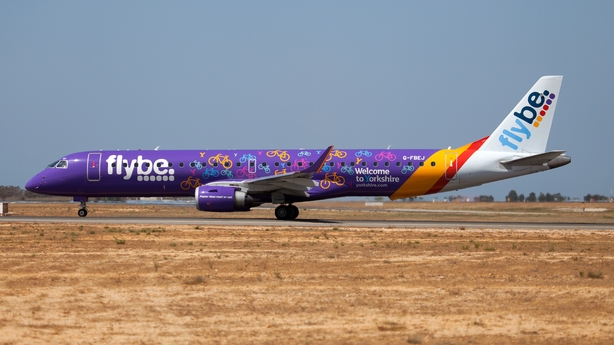 And so as the pressure caused by the coronavirus epidemic rose, the end came.
Flybe is the second major British based airline to go bust in the last six months.
Last September hundreds of thousands of passengers were thrown into travel chaos with the demise of Thomas Cook, the world's oldest travel firm.
What followed was the largest peacetime repatriation effort in British history as travellers were brought home from around the world.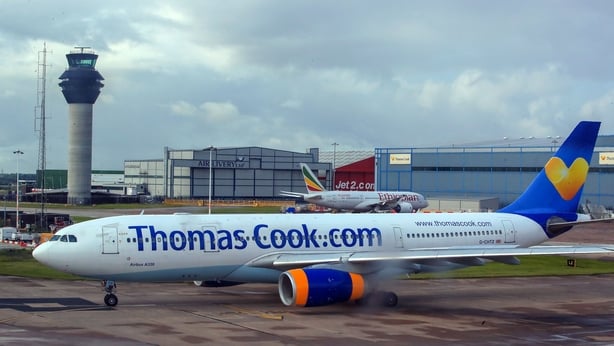 But Flybe is unlikely to be the only airline to disappear this year.
The aviation industry is facing some significant headwinds right now that will make survival for other small and weak carriers very challenging.
The global Covid-19 outbreak is putting significant and growing pressure on all airlines, as bookings fall, people fail to show up for planned flights, whole regions in some countries shut down and consumer sentiment takes a major walloping.
On Tuesday, Ryanair said it was reducing its short haul flights to and from Italy from across Europe by up to 25% for a three week period following a significant drop in bookings for the late March/early April period.
There has also been a significant step up in passenger no-shows on its flights, particularly from and within Italy.
Irishman Willie Walsh, the outgoing CEO of Aer Lingus's parent group IAG, said its airlines had also noted a "very significant fall-off in demand" in Italian markets in the past week.
Yesterday, Lufthansa said it will ground 150 of its 750 aircraft globally, days after it slimmed down its timetable to adjust for the impact of the virus outbreak.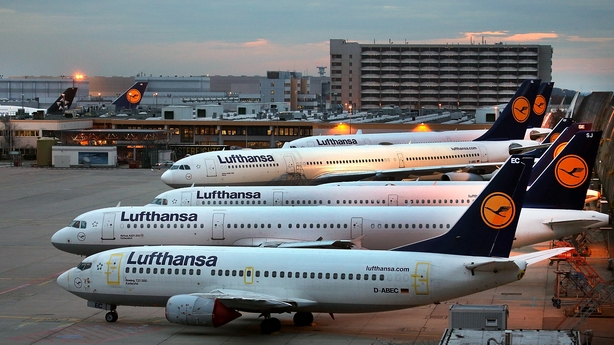 KLM, the Dutch arm of the Air France KLM group, has also made budget cuts in response to a slowdown in business.
It is among a host of airlines that has cut all its routes to and from China for several weeks.
And this morning, Norwegian Air scrapped its 2020 earnings guidance, which predicted a return to profit after three years of losses.
The airline also said it will cancel some of its transatlantic flights in the coming weeks due to the worsening coronavirus outbreak.
Most airline executives seem to agree though that the effects of the coronavirus outbreak should be relatively shortlived.
And when it does stabilise in the coming weeks, so should demand if bookings followed the pattern already seen in Asia.
The hope then is that growth will quickly bounce back.
But many airlines will still continue to grapple with the difficulties being caused by the Boeing 737 MAX situation.
The aircraft was grounded last year after two fatal crashes which killed hundreds of people.
Boeing continues to work to satisfy regulators that the MAX is safe.
But all the while, carriers including Ryanair continue to await the delivery of dozens of the aircraft, around which they had built growth and strategy plans.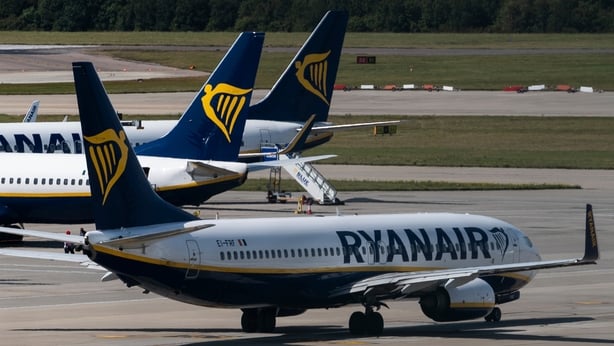 Without them, it will be harder for them to increase their turnover and reduce their costs, putting further pressure on the bottom line.
And even when the aircraft does come back on line, still in the background will be the ever-growing concern around climate change and the role played by commercial aviation in it.
Flight shaming is on the rise, people are increasingly thinking about their carbon footprints and governments and regulators are coming under more and more pressure to plan for a net-zero carbon future.
Just last week, plans for a third runway at London Heathrow were ruled illegal by the UK Court of Appeal, because ministers had not adequately taken into account the government's commitments to tackle climate change.
It all amounts to what could become a perfect storm for the aviation industry.
The aviation sector has proven incredibly nimble and resilient in the face of shocks in the past and no doubt will push on through this time also.
But perhaps not without further casualties among small and vulnerable carriers like Flybe.
Comments welcome via Twitter to @willgoodbody