The €180 million Opera Centre site designed  to completely transform Limerick city centre has been given the go ahead following a decision by An Bord Pleanála, after a lengthy oral hearing.
The development includes a 14 storey tower building at Bank Place close to the River Shannon as well a a number of large commercial buildings joined by a public plaza. It will also include a number of apartments.
Limerick City and County Council as well as the Limerick Twenty Thirty company set up by the Council to oversee the development welcomed the decision as they say it will be transformative for the city.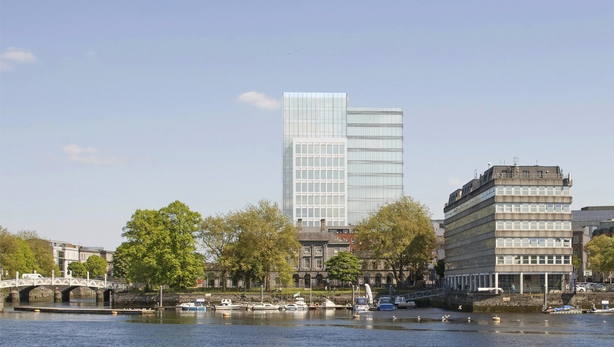 The development was opposed by the Limerick Georgian  Society as the proposed tower was out of character with the Georgian heritage of the location , directly across from  the Hunt Museum.
An Taisce aso opposed the development saying it would endanger a number of bat species whose habitat was located in one of the old Georgian buildings.