With more and more cases of the novel coronavirus Covid-19 being diagnosed, it is difficult to keep track of what has become a rapidly changing situation.
We have been looking at the restrictions in place, the travel advisories and your rights when it comes to cancellations and refunds.
China, South Korea, and Iran have reported multiple cases and are taking steps to contain the spread of the virus.
But now that Italy has become the first European country with a significant number of infections, it has brought the situation closer to home. Already, people returning from affected parts of Italy are self-isolating in the fear that they may be the person to bring the virus to these shores.
And this is what is placing prospective travellers in a dilemma. Should they risk going on a trip that could potentially see them bringing a case of COVID-19 to Ireland or should they just cancel their trip now?
What's the Department of Foreign Affairs saying?
The Department has not changed its overall travel advice to Italy yet. The only country it is advising people to avoid non-essential travel to, because of the coronavirus, is mainland China.
However, it is referencing the Italian government's move to place travel restrictions on ten towns in the north of the country and it is advising Irish citizens not to travel to these towns. They are Codogno, Castiglione d'Adda, Casalpusterlengo, Fombio, Maleo, Somaglia, Bertonico, Terranova dei Passerini, Castelgerundo and San Fiorano.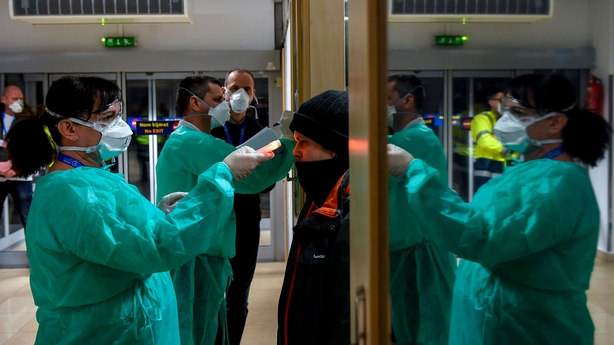 The Minister for Health said his department was expanding the list of affected regions to include Japan, Hong Kong, Singapore, South Korea, Iran and the affected parts of Northern Italy.
Simon Harris said he expected the the Department of Foreign Affairs would, in time, issue guidelines to avoid unnecessary travel to these areas.
I've decided not to go to Northern Italy this weekend. Can I get a refund on my flights?
Consumers are being advised that travel plans disrupted by the spread of the COVID-19 virus may not result in compensation.
The European Consumer Centre in Dublin says that as the travel disruption caused by the virus is considered "extraordinary circumstances" it is beyond the control of airlines and therefore compensation would not normally apply.
But, one EU Regulation states that passengers on cancelled flights may be entitled to have their journey re-routed to the final holiday destination or refunded fully. EU Regulation EC 261/2004 covers most regulations for air travel.
The EU regulation states that if a land or sea journey is cancelled they should also be offered a refund or a re-routing.
However, consumers who have bought package holidays in areas affected by the virus could be entitled to cancel the booking without any cancellation penalties. This would only apply if travel restrictions are put in place because there are circumstances which pose a signifiant risk to human health.
In that circumstances where unavoidable and extraordinary circumstances pose a risk to human health and prevent consumers from reaching their holiday destination, as agreed in a travel contract, then the consumer could ultimately cancel the package holiday without suffering a financial penalty.
If you decide to cancel a holiday to an area where no emergency measures are in place, then the cancellation would be within the limits of the booking contract and could entail penalties.
If consumers decide to cancel flights because they don't want to travel - even if the area is not affected by virus - then you are entitled to a full refund of any airport taxes. That applies once the flight is cancelled before flight check-in operations kick in.
The European Consumer Centre is advising consumers to pay attention to the advice on the virus being issued by the Department of Foreign Affairs, World Health Organisation, European Centre for Disease Protection and Control and the Health Protection Surveillance Centre.
So far, both Aer Lingus and Ryanair say their flights are operating as normal and neither airline has cancelled flights as a result of the outbreak. Both say they will follow public health instructions as they are issued.
Ryanair, in a statement on its website, says its flights are non-refundable.
It says people can change their flights in the "my bookings" section of the airline's website but warns that a flight change fee will be levied and the difference in fare between the flights will be charged.
If the Government is advising against travel to these regions, why am I effectively being penalised for doing the right thing?
This is where things get tricky. Health authorities internationally and in Ireland are not recommending the suspension of flights to Italy and the airlines have not decided to cancel flights, as many did to mainland China following the original outbreak there.
"If you decide to postpone, there's nothing requiring the airline to engage with you because there is no difficulty in travelling there," Dermot Jewell, chief executive of the Consumer Association of Ireland, said.
"Normal practice will kick in for rearranging your flight. You will pay a fee for changing as this is a normal transaction," he explained.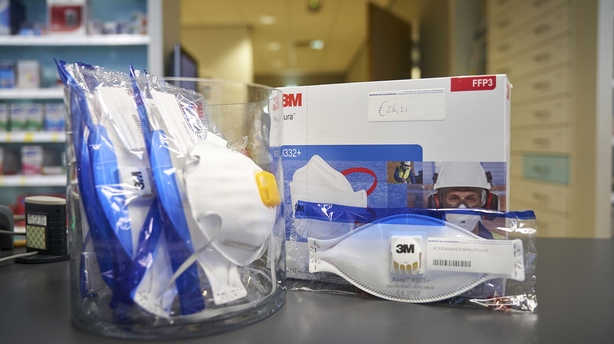 If I wait until closer to the weekend and my flight is cancelled, what are my rights then?
This is where some protections kick in, especially when it applies to flights with in the EU.
"When a flight is cancelled, you should receive information from the airline telling you that you have a choice between rerouting to your final destination or a refund for the part, or parts, of the journey cancelled or not completed due to the cancellation," the European Consumer Centre explains on its website.
If you are trying to get out of an affected area, this is where the rerouting option becomes especially relevant.
According to the ECC, the airline should offer you an alternative flight to your final destination at the earliest opportunity, or at a later date of your choice subject to the availability of seats.
"While waiting for that rerouting, you should also be provided with appropriate care and assistance," it states.
In the event of flights being cancelled, it will likely apply to all airlines so the options for rerouting via air may be limited. If you then decide to make your own arrangements, the ECC advises to tread carefully.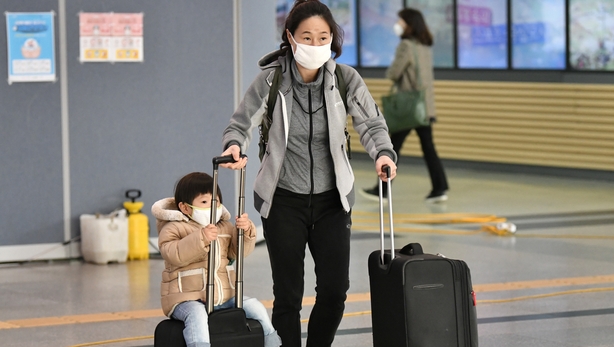 "Make sure to liaise with the airline on the original booking to confirm (in writing) that if it cannot provide a more suitable alternative you can go ahead with your own arrangements (provide details if you can) and that the cost of the flight with the other carrier will be reimbursed once a receipt has been submitted with your claim," it advises.
Be warned that if you're travelling with a non-EU carrier to a destination outside the EU, the flight cancellation may not be protected by EU legislation and the same rights may not be applicable.
"In this case, you'll need to engage with all parties," Dermot Jewell suggests.
"That's why it helps to keep in touch with the Department of Foreign Affairs and you can cite the restrictions that are there and their reasons for being in place."
What about hotels? Can I get a refund for cancellation?
This depends on the terms and conditions attached to the original booking. Some booking websites require an immediate non-refundable payment in return for a discount price on a hotel room.
"If you paid in advance, you'll have to negotiate with the hotel," Dermot Jewell explains.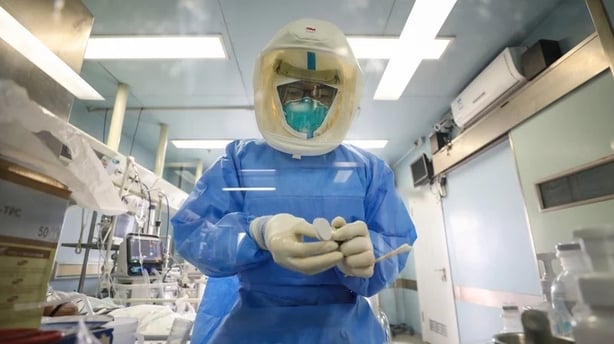 "In most circumstances, pragmatism will kick in and they'll likely give a form of credit so you can re-organise the stay at a later date."
Most websites don't require an immediate payment and will allow cancellation right up until the day before you are due to arrive at the hotel.
If I booked my holiday via a travel agents, are they likely to cancel the trip?
So far, the Irish Travel Agents Association is not advising against travel. In a statement, the ITAA said Irish holidaymakers should follow the advice of the Department of Foreign Affairs when travelling overseas.
It said prospective travellers should "be pragmatic" about their holiday bookings.
"We would ask that travellers ensure they have adequate travel insurance. Follow advice of local authorities on the ground and take all preventative measures as recommended," John Spollen, President of the ITAA said.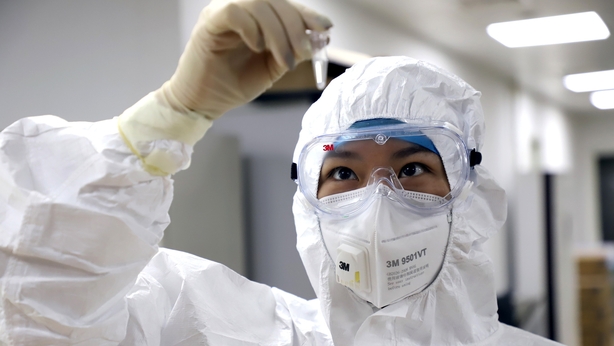 He said travellers should ensure that the insurance product is robust enough to cover all overseas medical costs, including medical repatriation or evacuation. The association also advises that holidaymakers ensure that they have a European Health Insurance Card (EHIC).
This is a reciprocal arrangement between European countries which lets you get healthcare in another EU or European Economic Area state for free, or at a reduced cost. It covers you if you are on holiday, or on a short-term stay, generally less than three months.
Affected holidaymakers in any country or region impacted by coronavirus are advised to follow the advice of the Department of Foreign Affairs, local authorities and accommodation providers, the ITAA says.
Additional reporting: Fran McNulty