The Department of Finance says it has lodged an appeal at the European Court of Justice against a State aid ruling made against Luxembourg by the EU's General Court last year because of its relevance to the European Commission's ruling against Ireland for its tax treatment of Apple.
Ireland's legal team in the case, which is listed this week in the European Journal, includes former Attorney General Paul Gallagher SC.
Last September, the General Court found that Luxembourg had breached State aid rules in the tax treatment of the Fiat group's treasury and financing services and ordered the recovery of €20-30 million from the company.
In a statement, the Department of Finance said it has lodged an appeal against aspects of the ruling, which have relevance in Ireland's appeal against an EU Commission finding on Ireland providing illegal state aid to Apple. The Commission ordered Ireland to collect €13 billion in unpaid taxes from Apple, which is appealing the order in the European Court of Justice.
"Ireland has currently lodged an appeal against the General Court's judge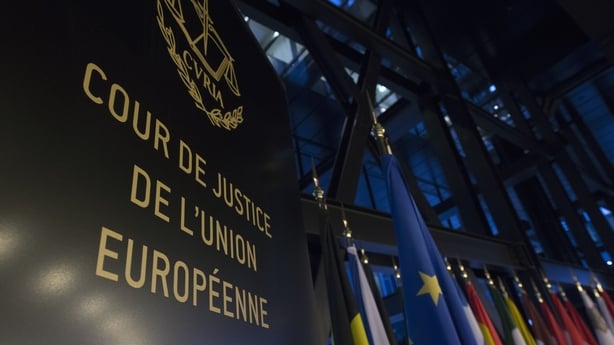 ment in the Fiat State aid case on specific points of fiscal State aid law, which have relevance for Ireland's annulment application in the Apple State aid case, and for fiscal State aid law more generally. This justifies a direct appeal by Ireland."
Asked what specifics points of law Ireland was arguing, the Department said it could not discuss what the specific point of fiscal State aid law were "while the case was ongoing".
Among the arguments being made by Ireland, which are listed in the European Journal, is that the European Commission "impermissibly used the State aid rules to harmonise Member States' direct taxation rules"
Asked why Ireland is listed as the sole appellant against a ruling that was made against Luxembourg, the Department replied: "We can't comment on what action Luxembourg may take in respect of this case".
Other listed parties to the case, which was lodged by Ireland in December, include the European Commission, Fiat Chrysler Finance Europe and The Grand Duchy of Luxembourg.