After 40 years in the aviation world, it was no great secret that Willie Walsh planned to retire and the IAG boss had indicated as such on a couple of occasions in recent months.
But nonetheless, his decision to name the date has brought his now fairly imminent departure into sharper view and provided cause for reflection on a high-flying career that began at Aer Lingus.
Walsh first joined the national flag carrier back in 1979 as a 17-year-old trainee.
By his own admission, it wasn't exactly part of a great teenage career plan – more a case of an opportunity that came up and was taken by a then confident young man.
Last year, Mr Walsh spoke about how when he later went on to become the CEO of the airline, he had a look at his own personnel file and found notes from that original interview, in which he was described as a "cocky little bastard" by one of those on the panel.
But it was that confidence that arguably drove the young pilot on to much bigger and better things.
During his stint as a pilot, he served as a union rep for his colleagues.
He earned valuable negotiating experience on the other side of the table that likely stood to him when he later shifted into management and became the chief executive of Aer Lingus subsidiary Futura in the late 1990s.
He quickly progressed up the ranks, becoming chief operating officer of the airline and later assuming the chief executive position in 2001.
The Dubliner took command at a turbulent time for an industry shaken by 9/11 and an airline already struggling financially.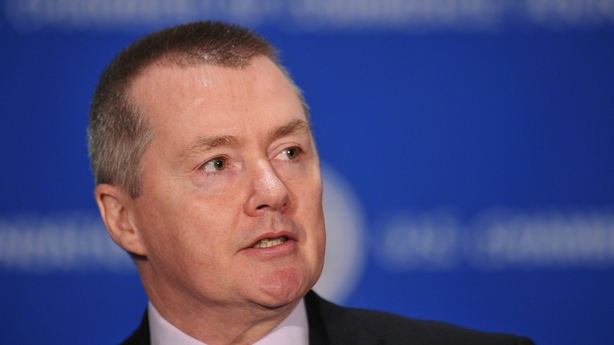 But he quickly earned a reputation as a no-nonsense cost-cutter, reducing its fleet, re-orienting towards a fewer frills service and cutting the employee headcount by 2,500, earning the CEO the nickname, "Slasher Walsh".
The fight for survival paid off, turning the fortunes of the business around and securing the future profitability of the airline.
A later attempt by Walsh and other management colleagues to buy the company was less successful though, roundly rebuffed by the government led by Bertie Ahern.
And so he left the company where his career started.
But with his talent, track record and ambition now not in doubt, it wasn't long before he was approached to become Rod Eddington's replacement as CEO of British Airways.
It was a significant achievement for Walsh to secure the top job at such an enormous and globally recognised institution.
His reforming zeal continued at the British flag-carrier, bringing the company into regular skirmishes with unions that often ended up in court.
In 2011, the seeds of IAG were sewn when BA merged with Spanish airline Iberia, and Walsh was appointed to the role of the new group structure.
Over successive years, the group expanded, adding other airlines such as Vueling and Aer Lingus in 2015.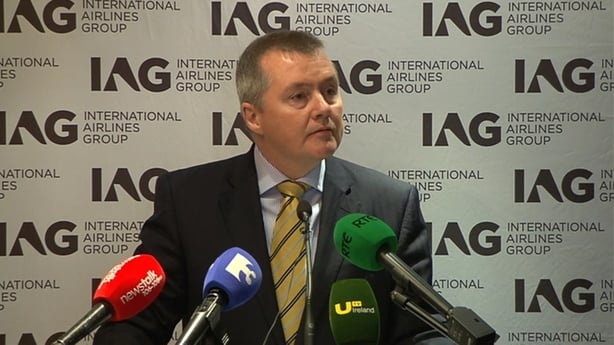 That deal followed a decision by Ryanair to off-load its stake in Aer Lingus after a long-running but ultimately failed attempt to buy its rival.
A sweet moment, no doubt, for Walsh as it led to him winning out against Ryanair CEO Michael O'Leary.
The IAG acquisition spree has continued since and most recently IAG announced a €1 billion deal to buy Spain's Air Europa.
The growth has transformed it into one of the biggest industry players in the world and among the most profitable, with pre-tax profits annual profits of €3.2bn reported last February.
His tenure at IAG hasn't been without incident though, and last year for example the group had to handle the first strike by BA pilots in the airline's history as a row over pay escalated.
While financially very well-placed to retire and enjoy the fruits of many years of hard work, it is not yet clear whether Mr Walsh intends seeking a new opportunity or not.
Certainly other airlines will come calling.
The question now is, has Mr Walsh decided to land his career and leave the terminal with it, or is he just making a connecting flight?