The number of people employed at IDA Ireland-backed firms here reached another record high last year.
But the agency has warned that Ireland faces a number of significant challenges over the coming years as it continues to bid to win and retain foreign direct investment here.
A total of 21,844 new positions were created by multinationals here in 250 projects in the 12 months to the end of last December, slightly fewer than a year earlier.  
However, 7,977 roles were cut by foreign firms operating here during the same period, also less than in 2018.
This means that the net number of new jobs created over the course of the year was 13,867, down 173 on 2018.
Overall though, the number of people working for foreign multinationals in Ireland reached an all time high of 245,096, up from 229,057 at the end of the previous year. 
The IDA says it has now achieved all the targets set out in its 2015-2019 strategy, including increasing investment in every region by 30-40%. 
57% of all IDA supported roles are now located outside Dublin and the agency said a total of 54,868 jobs were created outside of Dublin over the past five years.
It noted that 110 investments were secured by companies in the regions last year with three regions - the Mid West, Mid East and South East - exceeding 40% of targets set by the agency.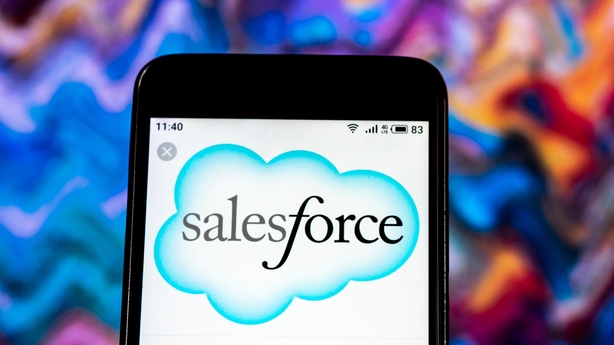 1,209 new investments were won over the course of the five year plan, with 112,373 jobs created. 
Headline investments last year included major announcements from Salesforce (1,500 jobs over the next five years), Facebook (1,000 new jobs), Johnson & Johnson Vision (100 new jobs in Limerick), Indeed (500 new Dublin jobs) and Allstate Sales Group (200 jobs in Sligo and Waterford).
In relation to Brexit, the IDA said almost 90 individual Brexit related investments have been made here since the referendum, with 5,500 associated jobs.
However, the organisation added that uncertainties about the outcome of the Brexit process and manner in which the UK might leave the EU make forecasting the economic impacts difficult.
Minister for Business Heather Humphreys said it had been another very positive year for Foreign Direct Investment (FDI) which represents a strong vote of confidence in the economy.
"The record level of employment represents a strong vote of confidence in our economy by international investors. It demonstrates too that Ireland's economic strengths - particularly our first-class workforce and pro-enterprise policy environment - remain highly attractive to multinational companies," the Minister said.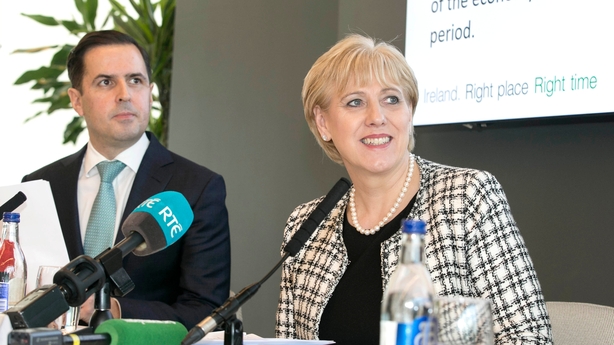 Martin Shanahan, the IDA's chief executive, said client firms spent €21.5 billion here last year, up 11% on a year earlier.
Noting that employment growth in 2019 among IDA-supported companies was 6% compared to 2.4% nationally, Mr Shanahan said that IDA Ireland clients now account directly for 10.5% of national employment. 
"Over the lifetime of our current strategy we have won 1,209 investments in total - 562 of which are new name investments, 400 were expansions by established companies and 247 were RD&I investments, an uplift of 134% on our target and resulting in 112,327 jobs being created," the IDA CEO said.
"That speaks to a continued confidence in Ireland's investment proposition as a stable and reliable location for global investors, evidenced by the number of new name companies who invested here in 2019," he stated.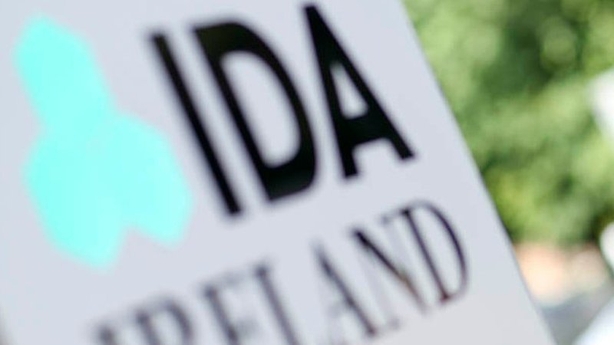 He also said that 88 investments made last year were expansions by established companies, which demonstrated their "considerable commitment" to Ireland. 
"Indeed longevity, resilience and commitment are the hallmark of multinational companies in Ireland; one third of MNCs have been here for 20 years now, with others operating successfully for 25, 30 and more years," Mr Shanahan said.
"That longevity has been of enormous benefit to the national and regional economies. Fortunately, job losses continue to be historically low and in fact job maintenance is at an all-time high," he added.
Looking ahead, Mr Shanahan said he expects the strong FDI performance will continue into the first half of 2020. 
But he said the agency is observing significant downside risk in the marketplace over the next five-year period. 
"Those risks emanate from the possibility of an economic correction in key source markets, continued trade tensions, subdued global economic growth and from domestic challenges related to competitiveness and the carrying capacity of the economy," the IDA CEO said. 
Asked about the potential impact of global corporation tax changes on foreign direct investment, he said tax has to be taken in context as one aspect of what Ireland is offering. 
He said Ireland expects change, but the country is very competitive, has a consistent tax regime and rate and the system is hugely transparent, so there is no reason to be fearful.
He added that Ireland had pre-emptively taken steps over the past number of years in order to ensure that it is playing its part in reducing global tax avoidance.
It is too early to say what the impact of any further changes will be, he claimed, but at the moment there is no indication that companies are thinking differently about Ireland based on what will be coming down the line.
Mr Shanahan said the IDA has developed its new strategy to, as far as possible, withstand the challenges of global political and economic uncertainty. 
"Our value proposition continues to be strong, we are well positioned as a gateway location to Europe and are committed members of the EU. We are business friendly and supportive. Talent continues to be an important asset," he stated. 
"Being competitive is more important than ever for our client companies to continue to grow and develop and as Ireland expands its footprint across the globe, seeking out new markets to win investment," he added.