Dalata Hotel Group said today that despite tougher than anticipated market conditions in Dublin in the second half of the year, EBITDA for the year ending in December will be in line with market expectations.
In a trading update today, the hotel group said the Dublin market in the second half of the year had proved more challenging than expected.
It noted that revenue per available room (RevPAR) for Dublin was down 3.2% for the 11 months to the end of November compared to a decline of 1.4% for the first half of the year.
Dalata said the Dublin market continued to be impacted by the VAT increase, the additional supply of hotel rooms and a reduction in the number of events in October and November.
Meanwhile, it said the performance of its Regional Ireland hotel portfolio in the second half of the year was very similar to the first half of the year.
Like for like RevPAR for the portfolio decreased by 0.7% for the 11 months to November, and Dalata said its regional hotels had performed well considering the impact that the increase in the VAT rate has had on the market.
Dalata said its UK portfolio continued to perform very strongly as it reported a like for like RevPAR increase of 3% for the 11 months to the end of November 2019.
The company also said today it has agreed a deal to lease a new hotel to be built in Liverpool, a key target city for the company due to the city's strong mix of corporate and leisure business.
The new Maldron hotel will be of part of a mixed-use scheme being jointly developed by the Elliot Group and Valorem.
The new hotel will comprise about 260 rooms, a restaurant, a bar and meeting room facilities.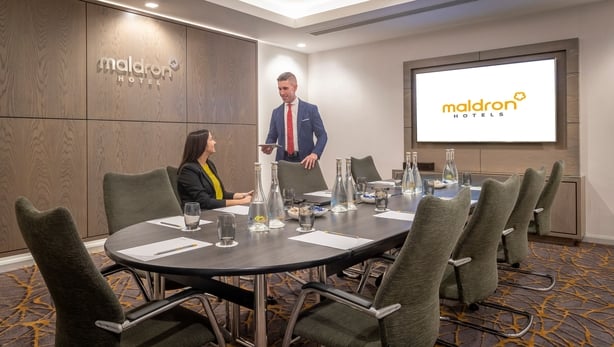 Dalata said the proposed hotel secured planning permission this month and construction should start in the first half of next year with the hotel expected to open in the middle of 2022.
Dermot Crowley, Dalata's Deputy CEO said the company is looking forward with confidence to 2020, adding that it expects to see the continued very positive impact of the seven hotels opened or acquired in the last 18 months.
"We have a modern, young and well invested portfolio of hotels that are run by highly trained and motivated Dalata teams. This puts us in a very strong position versus our competition as we head into 2020," Mr Crowley said.
"Although supply continues to increase in Dublin, strong economic indicators for Ireland as a whole and an improved calendar of events in the city will help us to continue to grow profitably in the months ahead," he added.
Shares in the company were lower in Dublin trade this afternoon.