The Governor of the Central Bank has said that under his leadership he is determined to ensure the practices, culture and behaviours of the past are not repeated.
Gabriel Makhlouf said the bank has done, is doing and will do work to make sure banks are held to account for their actions. 
Mr Makhlouf was addressing a question at the Oireachtas Joint Committee on Finance from Sinn Fein's finance spokesman Pearse Doherty about recent comments by the KBC group CEO.
Johan Thijs had said the Central Bank needed to move on as its "annoying" inquiry into the tracker mortgage controversy was hampering growth. Mr Thijs subsequently offered a "sincere apology" for his comments.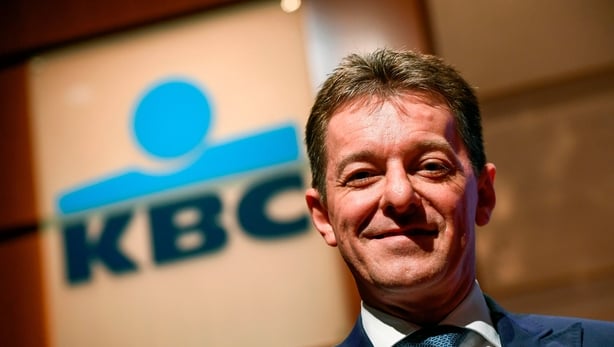 The Governor told the committee that the Central Bank may continue to be "annoying", as Mr Thijs had put it. 
He said it was the responsibility of banks to ensure they were trusted and as they were an important part of the community, it was important that the community as a whole trusted them. 
Mr Makhlouf said the Central Bank is going to make sure it continues to pursue this agenda and to call on the banks to show they are taking the issue of culture seriously and are changing. 
He said he welcomed the setting up of the Irish Banking Culture Board, but at the end of the day bankers' actions will determine whether they are changing. 
It is the job of the Central Bank to protect financial stability, not protect bank profits as some have suggested, he added. 
Asked about the Central Bank's decision to conduct to "deep dive" look at the commercial-property focused investment funds operating in Ireland, Mr Makhlouf said that there was significant growth in the non-banking sector globally. 
He said his own concerns about the issue were shared by his peers around the world.  
Mr Makhlouf said that the Central Bank wanted to make sure that it was on the "front foot" of understanding the risks they could pose to the Irish economy and the euro system.  
Central Bank chief says bank may continue to be 'annoying' pic.twitter.com/CWO7BYYYJn

— RTÉ Business (@RTEbusiness) December 5, 2019
In order to deepen its understanding of what was going on, it was therefore going to do a piece of work focused on property funds. But depending on where that goes it may expand more, he said. 
The Central Bank's Deputy Governor Sharon Donnery said that while this type of market-based finance does have many benefits, such as diversification of funding and investment, a key issue was about resilience.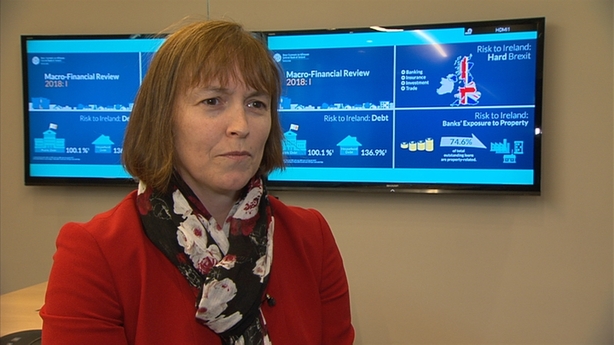 She said the question is, if there were problems in a sector like this, how would it play out and would the wider economy be resilient? 
Ms Donnery said that around 35% of commercial real estate in Ireland is now held by these funds. 
Mr Doherty said the idea that a third of commercial real estate is in such funds should ring alarm bells and makes us susceptible to a shock.
On the issue of dealing with non-performing mortgages, Deputy Governor Ed Sibley told the committee that a huge number of mortgages had already been restructured.
Loan sales may be part of the solution in terms of ensuring bank resilience, he added, but it is important to make sure they are not seen as the only way to deal with these problems.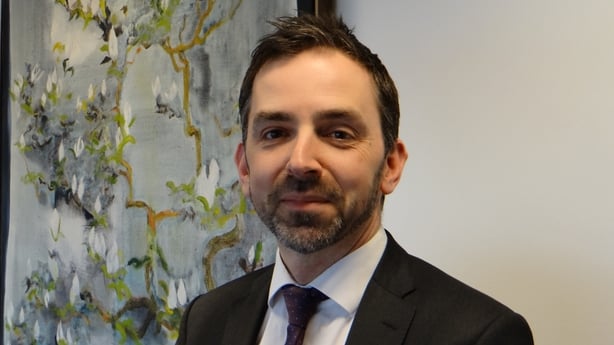 It is wholly appropriate, he claimed, that the Central Bank should push banks to engage with borrowers in order to restructure.
The Central Bank Governor was asked by Mr Doherty about why it did not loosen the rules around mortgages in its review of the regulations announced yesterday.
Mr Makhlouf said the Central Bank was concerned there would be another house price spiral if they did and that prices could have gone up by up to 26%.
"If we had changed them, we would have taken on unnecessary risk and the community would have taken on unnecessary risk," the Central Bank boss said. 
Mr Doherty also accused the Central Bank of coming very late to the issue of vulture funds, saying that "suddenly the Central Bank finds a conscience and a voice".  
The Governor of the Central Bank told also politicians at the Committee that although banks are much more resilient than they were 10 years ago, there are still risks.  
Gabriel Makhlouf said that plans announced yesterday by the Central Bank around buffers in the banks' capital essentially cushions against different types of risk, including an economic downturn. 
The Governor said that over the coming years there is more risk than opportunity and a slow down in global growth means uncertainty.
He also said there will be a gradual breakdown in the rules-based order, adding that next week the disputes resolution panel in the World Trade Organisation will cease functioning because it will no longer have any judges to make decisions.
He said this development is very unwelcome for Ireland as we rely on a rules-based system. 
The Governor said everyone are all hoping the trade wars - particularly with China - are resolved.
He added that the world is changing all the time in terms of demography, technology and climate change so there are risks and they need to be carefully managed. 
Asked about banks making huge profits but mortgage holders not feeling the benefits by Senator Rose Conway-Walsh, the Central Bank's Director General Derville Rowland said cheaper products are available.
Ms Rowland also said a new framework, in force since the beginning of 2019, means information is brought directly to the consumer.  
Senator Conway-Walsh asked whether consumer behaviour in terms of switching was being measured, and Ms Rowland said the bank is undertaking behavioural studies to see if people are taking up offers and switching.
The results of those will be available next year.  
Fianna Fáil TD Micheal McGrath questioned whether the consumer protection mandate should sit within the Central Bank. 
He said banks were blatantly discriminating in the different treatment of existing customers and new customers in terms of mortgage offers and accused the Bank of presiding over that.  
In response, Governor Gabriel Makhlouf said he believed the mortgage world has greater transparency but that banks must continue to be clear and transparent, particularly in terms of cashback offers to new customers.  
Deputy McGrath also queried whether banks are investing enough in their systems and technology, referring to recent glitches and outages as "real disruption".  
The Central Bank's Ed Sibley said it is an area he worries most about, because it can happen so quickly and it is a problem there is a sudden problem with payment systems.  
Mr Sibley said banks are addressing these problems and in terms of spend, Irish banks are somewhere in the middle of what other European banks spend on their systems and tech.  
He said the Central Bank is really focused on this issue and that it undertakes numerous inspections to ensure consumers are contacted and do not suffer losses.  
Additional reporting by Maggie Doyle