Ryanair's group CEO has said that the airline's Chief Operations Officer never raised a clause preventing him working for a competitor within a year of leaving, which the company claims was included in his terms of employment.
Michael O'Leary also claimed that issues began to emerge with Peter Bellew's performance in the summer of 2018, a year before he submitted his resignation to Ryanair ahead of his planned move to Easyjet in January next year.
Mr O'Leary was giving evidence to the High Court in a case being taken by the airline against Mr Bellew seeking the enforcement of a clause it claims Mr Bellew agreed to that prevents him working for a direct rival for 12 months after leaving Ryanair.
In response, Mr Bellew is challenging Ryanair's claim about the validity of the post-termination clause.
He is also claiming that Mr O'Leary's activities made it impossible for him to continue in his role and so he decided to resign.
During nearly two hours in the witness box this afternoon, Mr O'Leary described how during a visit by Mr Bellew to Ryanair headquarters in the midst of its pilot rostering difficulties in 2017, he had asked the then CEO of Malaysian Airlines if he would be willing to come back and work for Ryanair.
Mr O'Leary said that prior to his departure in 2015, Mr Bellew had been responsible for pilot recruitment and training and was seen as a very avuncular character who was well liked among the pilots.
He said as a company Ryanair were still vigorously non-union at the time and had a certain reputation, and Mr Bellew was the acceptable face of the company in that regard.
Mr O'Leary described how negotiations had take place with Mr Bellew around a renumeration package, including share options.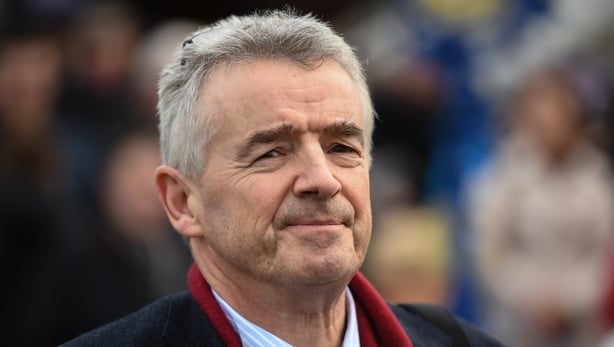 He said the terms of the deal would require Mr Bellew not to go and work for a rival airline for a period of 12 months after leaving Ryanair, and Mr Bellew had not come back at that or any stage about this post-termination clause.
The airline boss said that as a member of Ryanair's senior management team, Mr Bellew subsequently had access to a range of commercially sensitive information across the system.
He said these included incentives offered to airports, new markets the airline was targeting, where it was planning to place aircraft and where it sees weak competitors likely to withdraw from certain markets.
He also said that Mr Bellew was privy to all the airline's engineering information, including the costs of maintenance, contracts, spares, stocks and purchasing.
Mr Bellew also had knowledge of ground operations at 220 airports including very sensitive cost information known only to internal operations, he claimed.
Mr O'Leary said it would be hugely beneficial to Ryanair's competitors to know what rates it is getting for parts and other contracts as the airline is among the best in the industry at negotiating, given its scale and size.
He described Easyjet as Ryanair's principle competitor in the European low-fares market.
He added that increasingly Ryanair is flying into primary rather secondary airports and competing head to head with Easyjet.
The two airlines compete with each other on 35% to 40% of routes, he claimed.
Mr O'Leary told the court that problems began emerging during the summer of 2018 with tasks Mr Bellew was charged with doing but which the CEO claimed were not being done.
Michael O'Leary also said some of the managers reporting to Mr Bellew were approaching him saying issues they were awaiting a decision on were not being made.
However, Senior Counsel John Rogers for Mr Bellew challenged that assertion, saying there were no such complaints recorded on his client's personnel file.
He said Ryanair had only chosen to bring this in as an issue because Mr Bellew asserted in his defence that he was pushed out of his job by the exertions of Mr O'Leary.
The Ryanair CEO's activities had gradually made it impossible for Mr Bellew to continue and he decided to resign, Mr Rogers claimed.
Mr O'Leary described how he sent Mr Bellew a rare written warning in a memo on November 5th 2018 telling him that his performance had been unacceptable and outlining specific issue that needed to be addressed.
Mr Bellew later responded to his boss in an email that was sent to Mr O'Leary's personal assistant, but Mr O'Leary, who doesn't use email, said he never received it.
Describing the response as "gobbledegook" and "waffle", Mr O'Leary said had he received it, he he would have "fired a rocket" back at Mr Bellew.
The hearing continues tomorrow.