Seán FitzPatrick has been expelled from Chartered Accountants Ireland after a disciplinary tribunal found he had brought discredit on himself and his profession.
The former chairman of Anglo Irish Bank accepted an allegation put forward by the CAI's conduct committee in relation to the temporary transfer of loans valued at up to €122m in 2007.
Former comptroller and auditor general John Purcell compiled a report in 2010 after carrying out an investigation, which involved collating and reviewing a large amount of documents and interviewing a number of witnesses.
He found that there was a prima facie case that Mr FitzPatrick was liable to disciplinary action by Chartered Accountants Ireland, for engaging in conduct that was likely to bring discredit on himself, the CAI and the accountancy profession.
It was found that Mr FitzPatrick had not disclosed to the board and to the auditors of Anglo Irish Bank, the temporary transfer of loans to Irish Nationwide Building Society.
The proceedings were suspended in 2011, after the CAI received a request to do so, from the Office of the Director of Public Prosecutions. That suspension was lifted last year.
As well as being excluded from Chartered Accountants Ireland, Mr FitzPatrick has also been fined €25,000 and he has given an undertaking not to re-apply for membership of the CAI.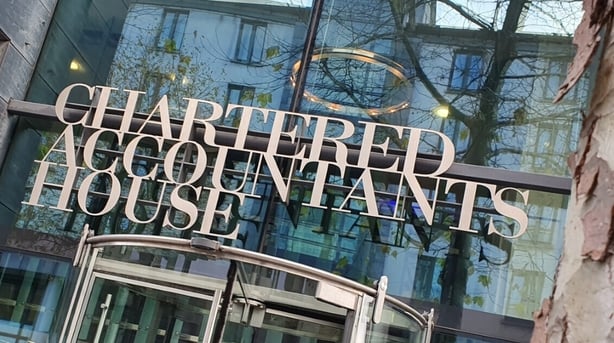 His solicitor Michael Staines told the disciplinary tribunal that his client "accepts what he did was inappropriate".
However, he said there was no intention to gain any money or lose anything and he said that position was vindicated by the Circuit Court.
Mr Staines also said that while Mr FitzPatrick is now out of bankruptcy, he has no salary and just a pension.
He said the former Anglo Irish Bank chairman "has very little money" and "is at the pin of his collar".
Following a short hearing this morning, Tom Burgess, the chairman of the disciplinary panel, said they determined that the case was at "the highest end of the scale of seriousness".
Mr FitzPatrick was not present at the disciplinary tribunal.
In May 2017, Mr FitzPatrick was acquitted on all charges against him at the Circuit Criminal Court.
He had faced 27 charges of misleading the bank's auditors and furnishing false information about multi-million euro loans to him and to people connected to him between 2002 and 2007.