Bank of Ireland customers will not be out of pocket after IT issues resulted in the bank's ATMs, website and app services going down yesterday.
The bank blamed "a connectivity issue" and apologised to its customers for the inconvenience it caused.
"Customers will not be out of pocket as a result of yesterday, I can assure you that," said Gavin Kelly, CEO Retail Ireland, Bank of Ireland. "If there is any late payment fees, they will be refunded to our customers."
Mr Kelly said all of the services were working as normal but as customers went to access them, there was a connectivity issue.
"We fixed that connectivity issue yesterday evening, and the services started to come back online after that."
"We let our customers down and for this I apologise," he said.
All the bank's services are operating as normal today, which is Black Friday - one of the busiest days in the retail calendar.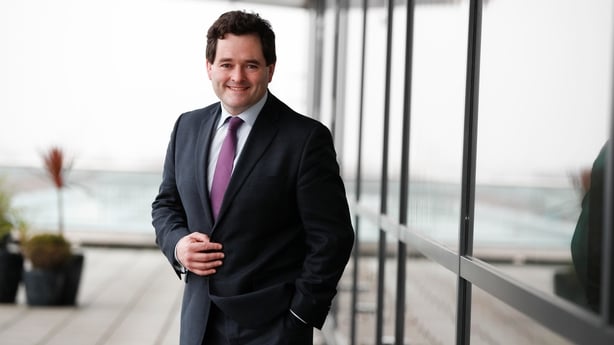 Bank of Ireland is in the process of spending €1.4 billion on transforming the bank's technology systems. It has seen significant growth in online services, particularly mobile channels.
On Black Friday last year, the bank processed over 3 million payments of which quite a sizeable percentage were online.
"We are investing over €1 billion into our systems to ensure we provide the best possible service to our customers. We will be launching a new mobile app next year, and that will enhance the services on our current app," Mr Kelly said.
The bank is encouraging customers to check their transaction yesterday, and if they have any queries or questions they can contact Bank of Ireland on 0818 365 365.
All of our services are operating normally & customers can use the App and Online banking, as well as our ATMs. If any customer has any questions or concerns please contact us for assistance. We would like to apologise once again for the disruption experienced yesterday.

— Bank of Ireland (@talktoBOI) November 29, 2019