Businesses are increasingly talking the talk when it comes to climate change, but how serious are they about getting to grips with the problem, especially when it comes to the biggest polluters globally?
When Ryanair published its most recent set of financial results, the first topic it addressed in the accompanying commentary was not revenue projections or passenger number growth. It was the environment and what Ryanair is doing to address the issue of climate change.
While cynics will point out that airlines are among the biggest polluters in the world, the point is that companies are under increasing pressure from consumers, their workers and society at large to address environmental issues to the extent that it has risen to the top of the boardroom agenda.
But is it just words or are the words being followed up with meaningful action?
The bigger picture
Ultimately company chiefs respond to threats to the bottom line and the reality is that climate change is probably the biggest long term threat to growth and profit. And while many are not seeing it feeding through just yet, the macro-effect is being felt.
Economists globally say the economic effects of climate change are only starting to register and they're likely to get worse. Reflecting the urgency of the matter, the US Federal Reserve - effectively the US Central Bank - held its first ever climate change research conference in recent weeks and indicated that it would take environmental impacts into account when formulating monetary policy in the future.
The conference heard that global Gross Domestic Product (GDP) per person could fall by 7% by 2100 in the absence of mitigation measures. The impact would be disproportionate with certain regions and industries being hit worse than others, with the effects varying from property damage and potential devaluation to insurance implications and ultimately businesses pulling down the shutters.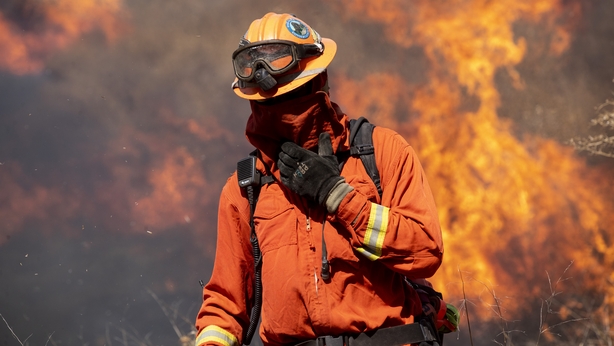 As if to underpin the urgency of the situation, the Fed event took place in California, just miles away from where destructive wildfires have been raging. Global warming, scientists say, is leading to fiercer, more destructive blazes and longer fire seasons.
Successive fires in the state in recent years were blamed for pushing the state's top utility - Pacific Gas and Electric - into bankruptcy. The company cited hundreds of lawsuits from victims of fires in recent years and tens of billions of dollars in potential liabilities when it announced plans to file for bankruptcy.
Some point to the irony of an energy company taking the hit but they may despair at the slow pace with which the wider sector is responding to the climate challenge.
The Oil Majors
There's a perception that it's the wider energy sector and oil producers that are suffering most as the transition away from carbon intensive industry accelerates, but that's not the case. The sector is under pressure to come up with alternative sources of energy and the bigger companies are responding, but too slowly for some.
Shell, for example, is investing in alternative energy, especially electricity. However, questions are being asked about how serious the big energy companies are about making the shift away from carbon intensive industry.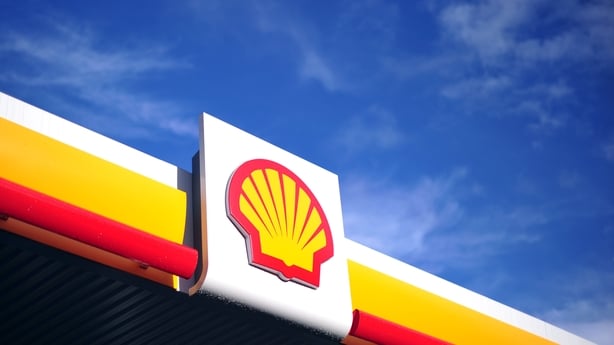 Market research firm, Wood McKenzie, calculates that between 2016 and 2018, seven major oil companies spent under $6 billion on alternative energy acquisitions. That equated to about 5% of their overall capital outlay in that period.
The reality is that, despite pressure from regulators and society, oil is still in big demand. About a third more oil is being burned now than in the late 1990s, mainly because of growing middle class demand in countries like China and India where more cars are being driven, more flights are being taken and more products made of oil based plastic are being bought.
The International Atomic Energy Agency projects that global energy demand will rise by more than 25% by 2040. Even in the most ambitious carbon reduction strategies, oil and gas will continue to contribute about half of that energy. The days of exploration are far from over.
The country level
Ultimately it will come down to individual countries and society to put pressure on global regulators and industry to step up efforts to reduce carbon emissions. The UK recently became the first G20 country to write into law a target to bring greenhouse gas emissions down to net zero by 2050.
Ireland has a similarly ambitious target, but as Oisín Coghlan, Friends of the Earth Director, pointed out the current strategy is simply insufficient to get us there.
"The Government's plan to reduce emissions by just 2% per year from now to 2030 is wholly inadequate. If the Government is remotely serious about its own target of reaching carbon neutrality, or net zero emissions, by 2050, then we need to be reducing our emissions by at least 5% to 7% a year between now and 2050," he added.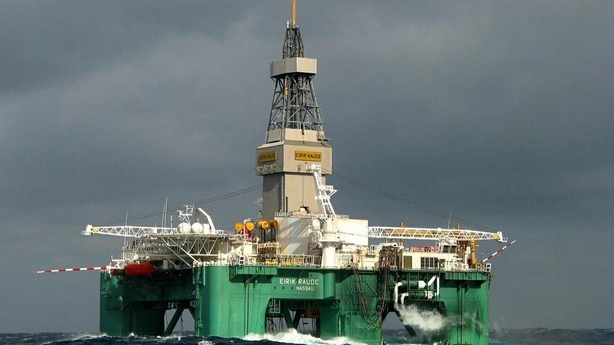 Ireland recently became one of the first countries to announce an end to oil exploration, a move that's been welcomed by Friends of the Earth. However, the Group expressed its disappointment that gas exploration would be permitted for the time being.
Sceptics point out that Ireland hasn't had a bountiful track record when it comes to exploration so the effect will be minimal. Existing licences and options will remain valid, so drilling will not cease completely. But could we be shutting the door on a potential energy supply and an untapped source of additional national revenue?
PwC, in its most recent outlook for the oil and gas industry, indicated that the move would likely prompt exploration companies to invest in territories that are regarded as being 'less risky.' Stephen Ruane, partner in PwC's oil and gas practice, said there was still interest in exploring off the coast of Ireland.
"There's strong confidence in the level of Irish geology and the level of reserves that are in Irish waters. There are some groups that are willing to invest hundreds of millions in exploring in Irish waters," he said.
Aviation
The sector that's increasingly in the firing line when it comes to carbon emissions and climate change is aviation. In recent days, British Airways announced a review of a practice known as "tankering" in which a plane carries far more fuel than is necessary to avoid the need to refuel at a potentially costly destination airport.
It's estimated that the practice could add thousands of tonnes of carbon dioxide to an airline's annual emissions. It has prompted claims by environmentalists that airlines are not serious about trying to cut emissions and are instead engaged in a PR exercise.
Willie Walsh, CEO of IAG, the parent group of BA, denied that this was the case. He told investors that the airline wanted to ensure that it was not "incentivising the wrong behaviour".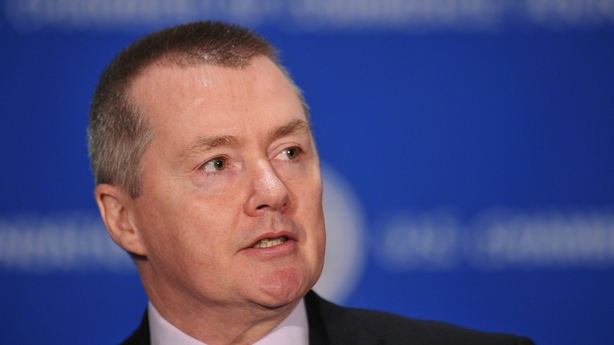 "The financial saving would have incentivised us to do fuel tankering,' he said.
"We want to make sure we have our incentives aligned to the right activities to ensure financial stability, but also environmental sustainability," he added.
The activity was uncovered just weeks after IAG became the first major airline group to promise to slash its carbon emissions to net zero by 2050. Australian airline Qantas has also joined the pledge.
The broader industry response has been to commit to a halving of emissions by 2050 compared to 2005 levels.
Airlines are also offering carbon offsetting programmes, where customers can offset their flight emissions by making a contribution to conservation and environmental projects. Ryanair recently contributed €250,000 to a reforestation programme in Portugal. Such programmes have been branded by environmentalists as "get out of jail cards" for climate policy.
Aviation industry chiefs believe the sector generally is being targeted unfairly. Global lobby group International Air Transport Association (IATA), which represents nearly 300 airlines, points out that aviation accounts for about 2.5% of global CO2 emissions. It believes the industry needs to do more to highlight the steps airlines have taken to reduce their carbon emissions.
Ryanair has been mounting its own PR battle to demonstrate its green credentials. Having made its way onto the list of the top 10 European-wide carbon polluters - owing to its sheer size as a transport provider - the airline mounted a robust defence of its environmental record, saying it's the "greenest airline in Europe" with the lowest CO2 emissions per passenger per kilometre travelled.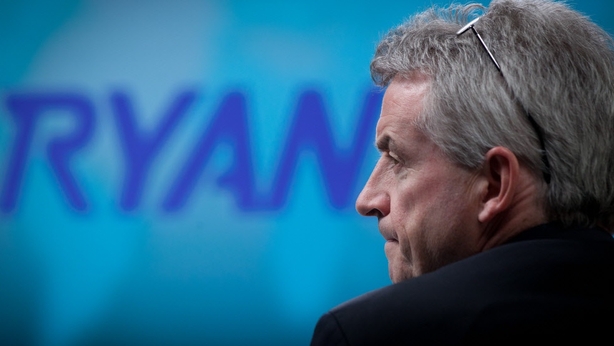 "It's 25% lower than the average of the other European airlines and 39% lower than the average of 21 airlines globally," the airline said at the time.
However, some European countries are not satisfied that sufficient action has been taken to alter the behaviour of airlines. A group of nine countries, led by the Netherlands, has called on the incoming commission to introduce new measures on aviation pricing, such as additional taxes and an end to fuel tax exemptions.
Germany has announced that it's introducing additional taxes on air travel from next April. It will also ban the practice of "dumping" excess capacity by selling seats below cost, hitting low cost airlines like Ryanair in the process.
The business level
While it's easy to be cynical about the outlook in the face of continuing exploration and fossil fuel usage by manufacturing plants and airlines, companies of all sizes - from multinationals to SMEs - can, and increasingly are playing their part in the carbon reduction process.
Up to 700 companies worldwide have responded by setting science-based greenhouse gas reduction targets.
From McDonalds, announcing the first-ever signing of large scale virtual power purchase agreements - which will support wind and solar projects - to Google, which recently announced the largest-ever renewable energy procurement deal.
Much of this is at the behest of the workforce who are demanding action from their employers. Just this week, employees at Google called on the company's executives to "commit to and release a company-wide climate plan."
Here in Ireland, the corporate social responsibility group, Business in the Community Ireland, has a dedicated low carbon economy group. Member businesses commit to reducing their emissions by 50% between now and 2030.
The scale of the challenge is enormous. Pressure must comes from outside, from governments and society at large. In the absence of such a grand coalition, the IEA says, the chances of reaching climate change goals are "very slim".
However, if genuine, concrete steps are taken now to reduce carbon emissions, the longer term cost will be much lower than doing nothing now in favour of short term profit gain.