The Central Bank's deputy governor has said the bank will only make changes to the mortgage lending rules if there is clear evidence that it will not encourage lending and borrowing that leads to excessive debt.
Sharon Donnery said the bank's aim remains to ensure the sustainability of both borrowing and lending.
"At the bank we will continue to focus on protecting financial stability today, and ensuring risks do not build up which that we will regret in the future," she told an ESRI conference on housing.
Ms Donnery said the challenges facing the wider housing market around sustainability and affordability are not addressed by excessive indebtedness of households and imprudent lending standards by banks.
"The fact is, a higher level of credit by itself will not build more homes," she said.
We need your consent to load this rte-player contentWe use rte-player to manage extra content that can set cookies on your device and collect data about your activity. Please review their details and accept them to load the content.Manage Preferences

"However it risks the re-emergence of a credit price spiral. If supply is not responding to prices, then any move to increase the level of credit is likely to lead to higher housing costs and higher indebtedness."
"Even if supply were to respond more strongly than we expect, new homes take time to build. So we could see a rapid spike in prices, followed by an equally rapid decline. Higher indebtedness also brings with it more risk," Ms Donnery said. 
Ireland's position as a small, open economy means it is more vulnerable to structural shocks coming from abroad, she told the audience. 
"It is important that households and borrowers are resilient to shocks that can have quite large, sudden effects on Irish employment and wages," she said. 
"We need to ensure that if such a shock does occur, it does not trigger a repeat of 2008," she cautioned.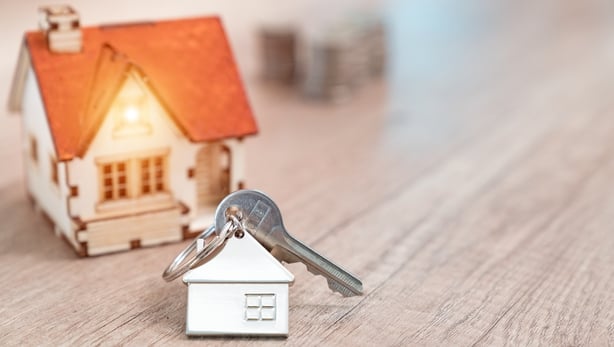 The regulator said that may households at that time had taken on very large debts in order to be competitive in the home buying market and many of these were financially devastated. 
"We must be extremely careful to ensure that this stress, hardship and indebtedness does not happen to another generation of Irish households," she said.
"Higher levels of indebtedness for families are not going to solve the complex issues at play." 
The lending rules were introduced by the Central Bank in the wake of the financial crash to stop another credit-fueled housing market bubble that would be bad for borrowers and banks. 
The measures limit the amount that buyers can borrow for a mortgage depending on their income. 
However, the rules are reviewed regularly by the bank and one is currently underway. 
Ms Donnery said the bank is seeing more and more new mortgages being initiated with a loan-to-income ratio of near or exactly the three and a half times limit it has set.
She also said Ireland is not alone in having such rules, with such policy measures in place in all EU countries.
"Every country in the EU has a loan-to-value limit, and 17, including Ireland, have a loan-to-income or debt-service-to-income limit," she said.
Ms Donnery said that while there is an ongoing public debate about the impact the mortgage measures have on the demand for owner-occupied housing, prices have risen substantially, and are now back to 2005 levels in nominal terms, or 2003 in real terms.
"So the demand is there. What I think is needed is a sustainable level of supply. Supply has certainly started to respond, but it's still below estimates of what is needed," she said.
Growth over the past five years has been exceptional, she said, but that has also led to more demand for housing and the supply has been slow to respond.
The result has been higher rents and house prices and a growth in demand for mortgages.
"With that demand has come increased public scrutiny over the mortgage measures," she said.
"However we need to tread carefully. Higher debt burdens increase the vulnerability of families and households in the event of a future shock."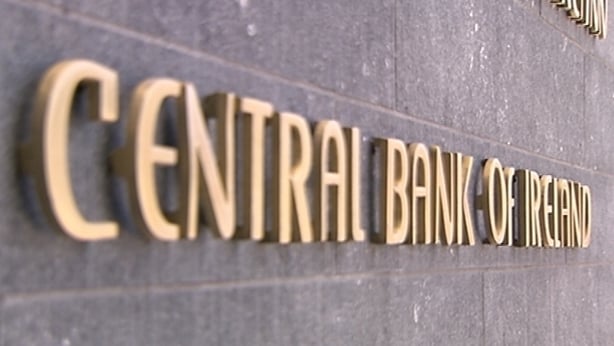 Ms Donnery said that currently the average size of a household here is 2.7 people per home, but if that moved more in line with the European average of 2.3 per home then there is unmet demand for over 260,000 homes here.
That, she added, represents four times the number that have been built over the past five years.
Asked about a suggested role by multinational companies in providing housing here, Ms Donnery said it is important to keep an open mind.
But she said you would really have to understand what that role would be, how it would work and how it would interact with other aspects of the market.
She said if we were to go down that route we would have to think about the structural vulnerability of the Irish economy to multinationals as a whole, including in areas such as corporation tax.