Business support services company DCC has reported a drop in group pre-tax profits and revenues for the six months to the end of September, sending its shares lower in London trade.
DCC said its pre-tax profits fell by almost one third to £57.6m from £85.9m the same time last year, while its revenues dipped by 1.4% to £7.312 billion from £7.418 billion.
Its half year adjusted operating profits, however, rose by 14.5% to £162.6m from £141.9m the same time last year.
DCC, which is headquartered in Dublin and listed in London, said its interim dividend increased by 10% to 49.5 pence per share.
Shares in the firm closed 6.2% lower this evening.
DCC also today announced a deal to buy Ion Laboratories, a Florida-based contract manufacturer of nutritional products for an enterprise value of about $60m.
It said the deal represents a significant step in DCC Healthcare's strategy to build a material presence in the attractive US health supplements and nutritional products market.
DCC's chief executive Donal Murphy said the business performed strongly in the first half of its fiscal year.
He said that group operating profit was well ahead of the previous year and all divisions delivered good profit growth, despite the more difficult economic and market backdrop - especially in the UK.
"Notwithstanding the continuing uncertain macroeconomic outlook impacting the UK economy, and the Technology business in particular, the Group believes that the year ending March 2020 will be another year of good operating profit growth and further development and will be broadly in line with current market consensus expectations," the CEO added.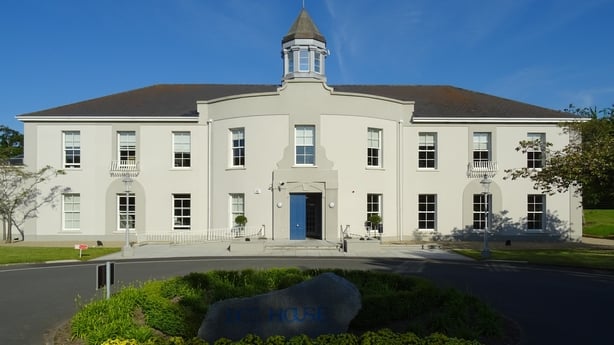 DCC operates four divisions, DDC LPG, DCC Retail & Oil, DCC Technology and DCC Healthcare.
The company said its DCC LPG division recorded strong operating profit growth in the seasonally less significant first half of the year.
Operating profit increased to £49m, an increase of 19.8% on the previous year , with about three-quarters of that increase organic.
DCC said the division's performance was driven mainly by good organic volume growth and also by the acquisition of Pacific Coast Energy.
Operating profits at DCC Retail & Oil increased by 6%, of which about one-third was organic.
The company said the good performance was driven by good organic profit growth from the businesses in France and Denmark with the remaining businesses performing in line with expectations.
Meanwhile, operating profit in DCC Technology was significantly ahead of last year, jumping by 42.6% in the seasonally less significant first half of the company's financial year.
DCC said the increase was driven by the contribution from acquisitions completed in both the current and previous year and profits declined organically.
It noted that the UK business was negatively impacted by increasingly difficult market conditions, given the economic environment there, particularly in the consumer and enterprise channels.
But good profit growth was achieved in Ireland, North America, the Middle East and Continental Europe, DCC added.
Meanwhile, DCC Healthcare recorded a good performance in the first half of the year, generating operating profit growth of 5.8%.
The company added that its DCC Vital business performed well and generated good growth in the pharma sector in Ireland.
DCC Health & Beauty Solutions generated strong growth in premium skincare products and good growth across its nutritional products, particularly in liquids and soft gel formats, it added.