Vodafone Ireland has said that its employees will be offered 16 weeks of fully paid parental leave as the company introduces a new policy designed to support families.
From April 2020, any employee whose partner is having a baby, adopts a child or becomes a parent through surrogacy can take four months of paid leave at any time during the first 18 months of the child's life.
As part of the new policy, Vodafone Ireland said its staff will also be able to phase their return from parental leave by working the equivalent of a 30-hour week at full pay for a further six months.
The new policy complements Vodafone's existing market maternity leave policy, where mothers can avail of six months fully paid maternity leave and return to work for 30 hours per week on full pay for another six months.
Vodafone Ireland CEO Anne O'Leary said the company is committed to the fundamental principle of inclusion for all.
"We're proud that with this pioneering policy, all parents in our organisation can benefit from greater balance between their work and family life," Ms O'Leary said.
Vodafone's new Global Parental Leave policy is available to all non-birthing parents - regardless of their gender, sexual orientation or length of service - across Vodafone's 24 markets and operations in Africa, the Middle East, Europe and the US.
Meanwhile, Hewlett Packard Enterprise also said its Irish employees are set to benefit from the introduction of 26 weeks of paid leave for new fathers.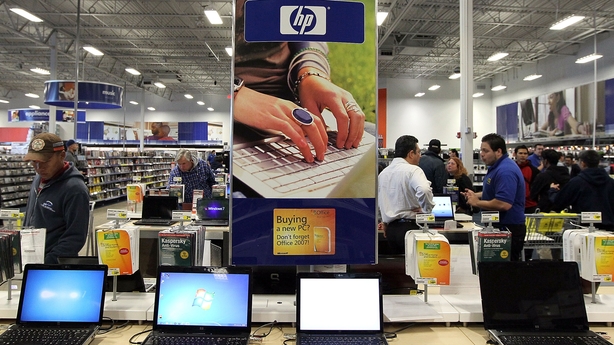 Under the company's "Work That Fits Your Life" programme, it is also introducing parental transition support, retirement transition support and Wellness Fridays.
HPE said its enhanced paid parental leave policy will allow new fathers as well as mothers, with at least one year of HPE service, to benefit from 26 weeks of paid leave within the first 12 months after the birth or adoption of a child
It has also introduced flexible work arrangement policies that offer new parents the opportunity to work part time for up to 36 months after the birth or adoption of a child.
"At HPE in Ireland, we want all of our employees to be reaching their full potential in their careers. That means supporting them as they grow their families as well," said Maeve Culloty, Managing Director Ireland, HPE.
"We are very proud to be rolling out this global initiative for our employees. By investing in our highly skilled and motivated workforce, we will cement HPE's position as an employer of choice globally and here in Ireland," Ms Culloty added.