AIB has signalled more possible job cuts as it said the operating environment for European banks has become more challenging.
In a trading statement for the three months to September, the bank said it expects to finish the year with less than 9,500 employees.
The bank's workforce stood at about 9,830 at the end of June and last month it opened a voluntary severance scheme which could see up to 200 jobs going.
It also announced a temporary hold on recruitment and promotion last month, which it said was in line with its "renewed focus on cost discipline".
In today's trading statement, AIB said that cost discipline remains a key priority for the group. 
"The drivers of cost growth remain consistent and include wage inflation, maintaining capacity in our distressed credit work-out unit, increased cost of regulation and rising depreciation from investment spend," the bank said.
"We continue to simplify the organisation through management de-layering and rightsizing our workforce as we work towards making the bank as efficient as possible," it added.
In a recent media interview, AIB CEO Colin Hunt said the bank was looking at cutting 1,000 jobs by 2022.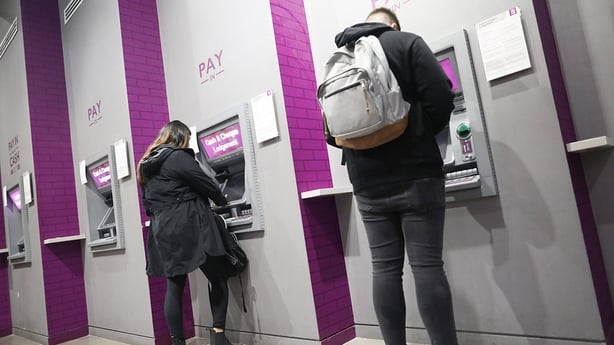 In today's trading update, AIB said that despite the more challenging conditions, it continues to perform well and is set to deliver a solid underlying operational performance in 2019. 
But it said that negative interest rates will push its Net Interest Margin - a key measure of bank profitability - to marginally below 2.40% in 2019.
AIB reported a net interest margin of 2.42% for the nine months to the end of September, down from 2.46% three months earlier and a rate of 2.51% a year ago.
It said that gross loans at the end of September stood at €62.7 billion, down marginally from €62.9 billion at the end of last year.
The bank's performing loan book increased by 2% or €1.3 billion from €56.8 billion in December last year to €58.1 billion at the end of September.
New mortgage lending so far this year is up 9% and AIB said its market share of mortgage drawdowns stood at 32% in September.
It also said that personal lending is delivering a strong performance, but added that SME sentiment is cautious amid Brexit uncertainty.
The bank said its non-performing loans (NPE) at the end of September stood at €4.5 billion, down from €6.1 billion at the end of December.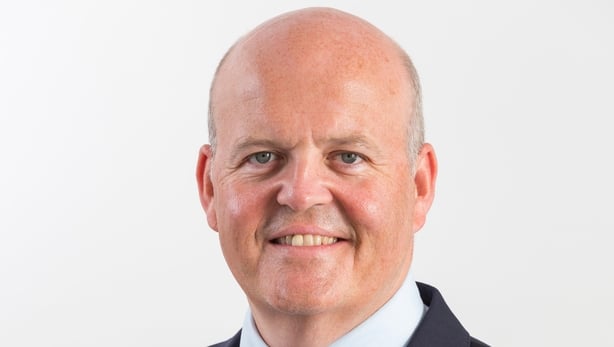 Last week the bank sold a non-performing loan portfolio - worth about €0.85 billion - to bring its NPE ratio down to about 6% as it closes in on its 5% target by the end of the year.
"Further NPE reduction remains a priority given the impact on cost, capital requirements and balance sheet resilience," the bank added. 
"Following a solid operational performance in H1, we continue to focus on controlling the controllables; non- performing exposures (NPEs), quality of lending and cost discipline," commented AIB's chief executive Colin Hunt. 
"Our recently announced portfolio sale brings our 2019 5% NPE milestone into sight. We continue to align our business to serve our customers sustainably and look forward to updating the market in Q1 2020 with our strategic refresh and intentions for capital return," Mr Hunt added.