The Minister for Finance has said a very demanding phase of negotiations will follow if the UK parliament passes the Brexit withdrawal deal.
Paschal Donohoe said critical decisions remain to be made in the new year regarding the ratification of the agreement and that is why the Taoiseach decided not to seek the dissolution of the Dáil.
Speaking at Ibec in Dublin this morning, Mr Donohoe said that demanding work lies ahead in agreeing the future trading relationship between the UK and EU.
"These discussions will also be very, very demanding because of their complexity and we are very clear as we get ready for their instigation next year about what the priorities of Ireland will be," he said.
The minister predicted a very demanding phase of negotiations, because while Ireland's economic interests will be very clear, there will be many other economic interests that will play out in this negotiation.
Mr Donohoe also said that the EU had made clear that the Withdrawal Agreement will not be reopened.
He said it was now up to the British people who they now elect.
But he said it important to emphasise that the changes to the Withdrawal Agreement come after an absolutely exhaustive process to get to this point.
Minister Donohoe also said he was very confident that proposed new laws introducing an accountability regime for senior executives in Ireland will avoid the risk of becoming a blame charter.
Speaking to the media at Ibec following an address on the proposed new legislation, Mr Donohoe said the Government will be clear about what expectations the Central Bank will have for senior decision makers.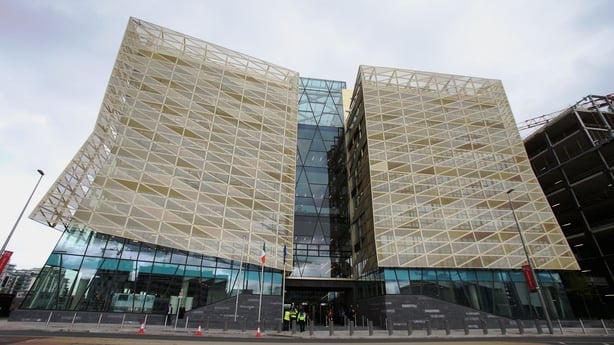 He added the fact that the rules will be overseen by an independent regulator in the Central Bank means those kind of pitfalls can be avoided.
Mr Donohoe said having clarity about who is responsible for what and having those responsibilities anchored in the right legislation for the financial sector is a critical element around how we are going to rebuild trust in the banking sector.
He said it would also help to ensure that the reputation Ireland has for a well regulated financial sector continues to grow.
Asked if there was any way in which the rules could be made retrospective, Mr Donohoe said it can only be made forward looking and that is appropriate.
He also said the sanctions for individuals found to have breached the rules will be civil in nature.
They will be focused around fines or disqualifying people from working in those roles if they are found to be in breach of the legal requirements.