Building materials distributor Grafton Group has today warned that its annual profit would be below market expectations, sendings its shares lower in London trade.
In an unscheduled trading update, Grafton said this was due to weak consumer demand in the UK, delays in new construction permits in Netherlands and slowing demand in its Irish merchanting and DIY markets.
The company - which owns Woodies, Heiton Buckleys and Chadwicks here - said it now expects full-year operating profit for continuing operations to be 4% to 8% below current consensus of about £193.5m.
In today's trading update, Grafton said its like-for-like group revenue in continuing operations increased by 0.9% and total revenue by 4.5% for the three months to 30 September.
The company said that following an encouraging start, trading towards the end of the quarter and more recently has been impacted by a softening in activity.
It said that volumes in its UK merchanting business were affected by weak underlying demand fundamentals as households deferred discretionary spending on home improvement projects against the backdrop of increased economic uncertainty.
The UK construction slump deepened in September, with the commercial and civil engineering sectors contracting at the fastest in around 10 years ahead of the country's exit from the bloc, according to a recent survey.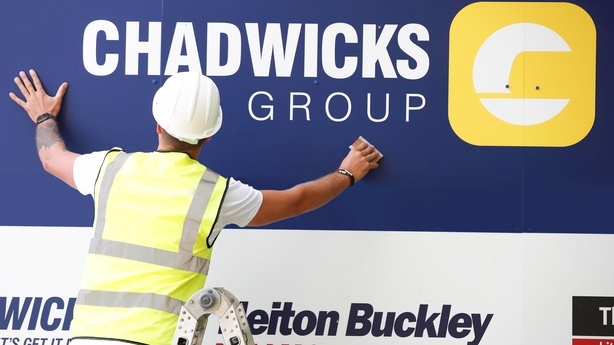 "While the Irish economy continued to benefit from positive momentum, there was some slowing in demand in the merchanting and DIY markets as consumer sentiment eased in response to a more cautious international outlook," the company said.
Meanwhile, around 18,000 building projects in the Netherlands, worth billions of euros, risked being shelved after its highest court ruled in May that the way Dutch builders and farmers dealt with nitrogen emissions breached European law.
"Despite generally favourable conditions in the Netherlands merchanting market, demand has been affected by a court ruling on nitrogen emissions which has delayed the grant of permits for new construction projects," Grafton said today.
Gavin Slark, the company's chief executive, said that recent trading conditions are more reflective of market sentiment than business fundamentals.
"Grafton remains well placed to continue to benefit from our strong market positions in Ireland and the Netherlands and from a recovery in the UK merchanting market," Mr Slark said.
"The group continues to focus on optimising trading opportunities in its markets, on cost control and cash generation and has a strong balance sheet to support value enhancing acquisition opportunities," he added.
Grafton brought forward the date of today's trading statement, which had been expected on November 12.
Last month, a slew of weak manufacturing and service sector data across the globe shook markets, denting the outlook for the world economy already battered by ongoing China-US trade tensions and Brexit uncertainties.