A Bermuda-based fund administration company is to create 100 new jobs in Co Wexford over the next five years.
Opus Fund Services launched its European fund administration business in Dublin earlier this year and announced today that it is to open a second Irish office in Ireland.
The expansion by the privately-owned firm is being backed by the Irish Government through IDA Ireland and will see the operation located at the former courthouse building in Enniscorthy.
According to the company, the new roles will be for experienced financial service professionals and qualified accountants, with a working knowledge of fund accounting or financial reporting.
The global group was founded in 2006 and Opus Regional CEO Christian Pollard said that their client base has grown significantly over the last three years, with 25 people employed in Dublin since the establishment of the Irish base.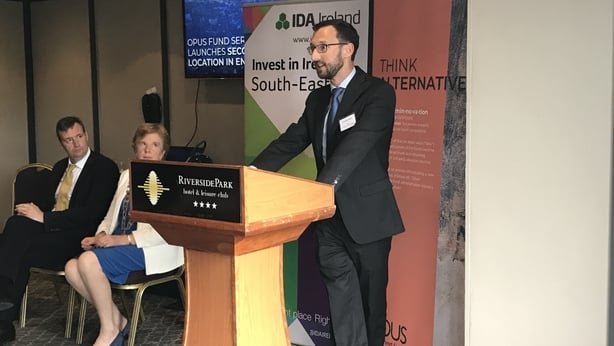 "We are always on the lookout for opportunities to add experienced talent to our footprint," Mr Pollard said.
"County Wexford offers a strong pool of well-educated fund administration professionals and we are looking to speak with individuals that will thrive in a fast-paced business who are keen to join our mission to build the fund administrator of the future."
IDA Ireland's divisional manager for international financial services, Kieran Donoghue, said Opus Fund Services joins "a growing number" of international financial services firms operating in the south-east.
"Their presence will provide significant local employment opportunities and enhance the attractiveness of the region for further development by the funds sector and broader financial services industry."
Wexford TD and Minister of State for public expenditure and reform said the creation of 100 jobs is "a huge boost" for Enniscorthy and the region.
Minister of State at the Department of the Taoiseach, Paul Kehoe, said the announcement "represents a significant endorsement of not only Enniscorthy, but Wexford and the south east region."